No 74 (2018)
Articles
Evaluation of decreasing moisture content of different maize genotypes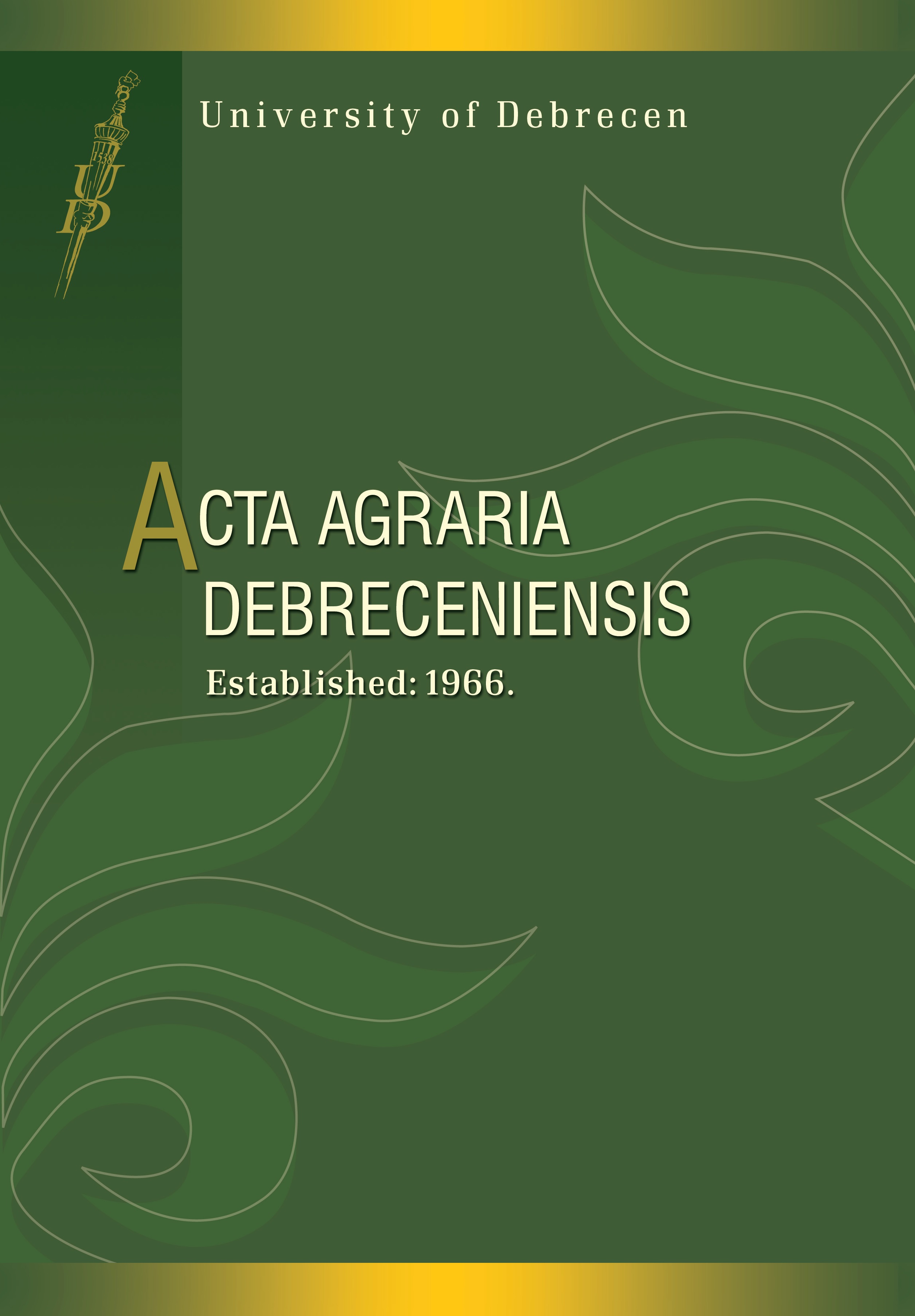 How to Cite
APA
Nasir Mousavi, S., Bodnár, K., & Nagy, J. (2018). Evaluation of decreasing moisture content of different maize genotypes. Acta Agraria Debreceniensis, (74), 147-151. https://doi.org/10.34101/actaagrar/74/1680
This work is licensed under a Creative Commons Attribution 4.0 International License.
Abstract
An experiment was conducted to evaluate the decrease in grain moisture content in three maize hybrids in Debrecen in 2017. Armagnac, Sushi and Loupiac were the examined hybrids in this study. The culture medium and temperature conditions were applied uniformly for all three hybrids. According to the results obtained from the ratio of moisture content of seeds per day, the Armagnac variety in the intensive drying down phase loses more time and moisture content, so it can be concluded that the produced dry matter is more than in the case of other varieties. Armagnac requires more time to achieve yield, while the Sushi and Loupiac hybrids produce less harvest. Regarding the slope of the regression line, the rate of loss of moisture in the grain has been negatively correlated with the amount of "b" in the three examined hybrids. In regression analysis, the coefficient of explanation showed that the effect of day in the Armagnac was 97% in the Loupiac, 95% and in the Sushi 90% of the total dynamic value of moisture motion.
Downloads
Download data is not yet available.