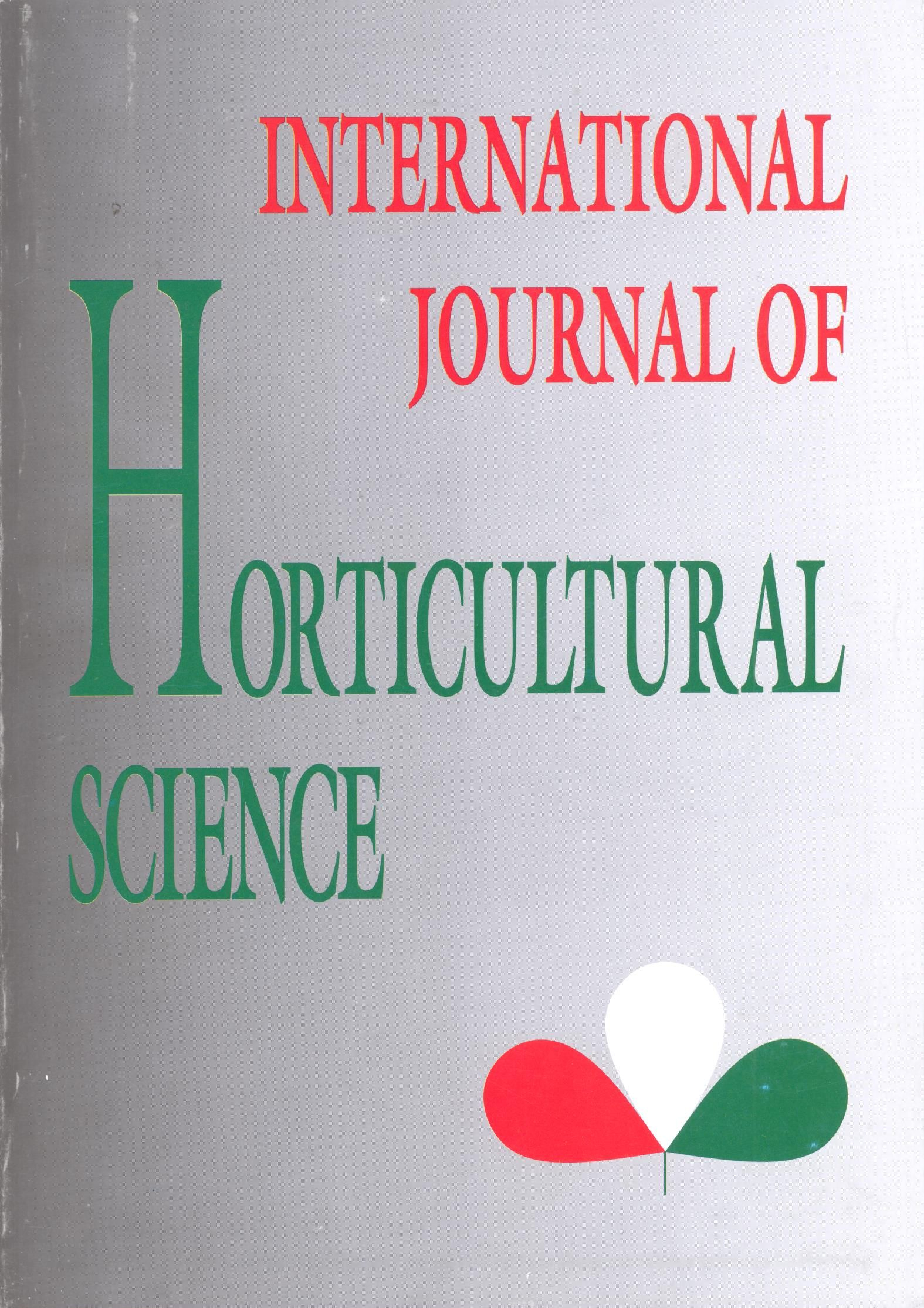 Vol. 12 No. 3 (2006)
Articles
Situation of peach resistance to diseases in Romania
https://doi.org/10.31421/IJHS/12/3/661
View
Keywords
How to Cite
Ivascu, A., & Buciumanu, A. (2006). Situation of peach resistance to diseases in Romania. International Journal of Horticultural Science, 12(3), 65–69. https://doi.org/10.31421/IJHS/12/3/661
License
Copyright (c) 2018 International Journal of Horticultural Science
This is an open access article distributed under the terms of the Creative Commons Attribution License (CC BY 4.0), which permits unrestricted use, distribution, and reproduction in any medium, provided the original author and source are credited.
Abstract
The resistance of peach cultivars to the most important diseases caused by fungi, bacteria, viruses and mycoplasms was studied in Romania over two working stages in the period between 1985-2005. The major diseases examined were: Cytospora cincta Sacc., Taphrina deformans (Berk) Tul., Moruluua laxa (Aderh. & Ruhl) Honey, Sphaerotheca pannosa var. persicae Woron., Stigmina carpophila (Lev) M.B.Ellis, Pseudomonas syringae pv. syringae, mycoplasm and plum pox potyvirus. Based on the obtained results, the studied cultivars were classified into resistance groups for the different diseases (very resistant, resistant, medium resistant, sensitive and very sensitive).Based on the results of our study, the following gene sources were chosen following the evaluation of the various genetic material in the peach germoplasm fund, in the climatic conditions of Romania: Cytospora cincta: Cullinan, Cardinal, Hamlet, NJF 3, Onakita Gold, Triumf, "Superba de Toamna", Anderson, Weinberger; Stigmina carpophila: Armgold, ARK 109, Stark Early Blaze, Cardinal, Congres; Taphrina deformans: Madeleine Pouyet, Cumberland, Harbelle, Indian Blood, Sulivan, Victoria, Zafrani, Pekin, Naradnji Ranhii; Spaherotheca pannosa var. persicae: Triumf; Congres; Victoria; Armking; Morton; Regina; Nectared 7; ARK 125; ARK 134; Regina.
Downloads
Download data is not yet available.