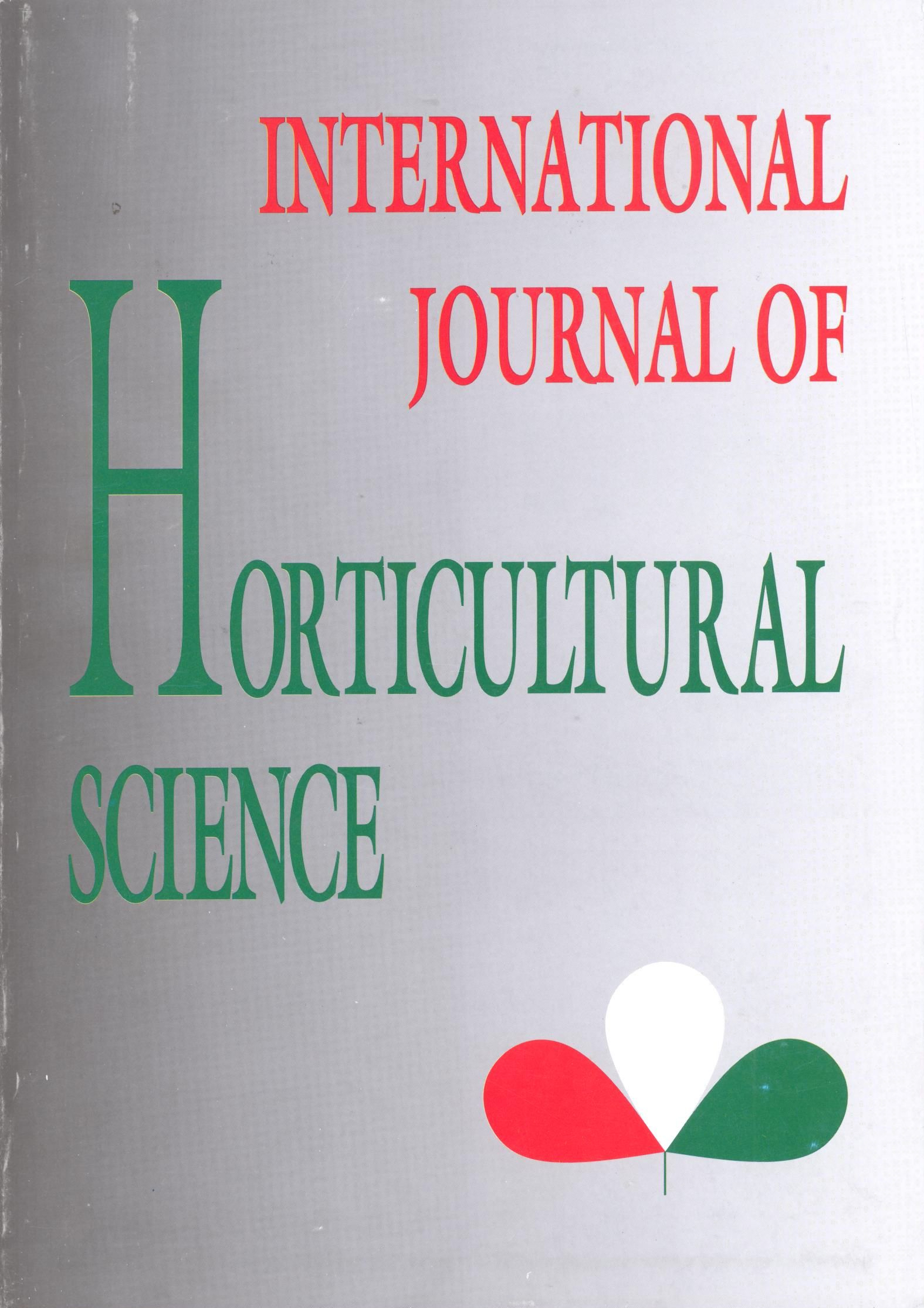 Articles
Variability of the data indicating the fertility of different plum varieties
Authors
View
Keywords
License
Copyright (c) 2018 International Journal of Horticultural Science
This is an open access article distributed under the terms of the Creative Commons Attribution License (CC BY 4.0), which permits unrestricted use, distribution, and reproduction in any medium, provided the original author and source are credited.
How To Cite
Szabó, Z., & Nyéki, J. (2003). Variability of the data indicating the fertility of different plum varieties.
International Journal of Horticultural Science
,
9
(2), 51-55.
https://doi.org/10.31421/IJHS/9/2/392
Abstract
Self-fertility and fertility at conditions of open pollination in plum varieties is strictly determined by genetic factors. However, rates of fruit set are highly variable according to growing sites as well as to seasons, which may result from a couple of inner and outer conditions, but mainly from the method applied in seizing the facts of fertility in the experiments planned including the number of replications of treatments. During three successive years, 4-16 trees of each of the four plum varieties have been selected and 16-64 branches were tagged either for checking their fertility as pollinated freely or isolated excluding the access of foreign pollen. The data of fruit set have been processed in order to determine the variability of the data, subsequently, the number of replications necessary to make reliable decisions. Both autogamy and open pollination displayed multiple differences between branches and trees studied.
A number of 20 branches are needed yearly for each variety, the branches should be distributed on 5 trees at least for checking the autogamy, whereas on 10 trees for the results of open pollination. Each variety and treatment should be represented in three seasons, at least because of the different weather conditions.