Articles
Scab resistance in Malus sp. progenies - inheritance and resistance stability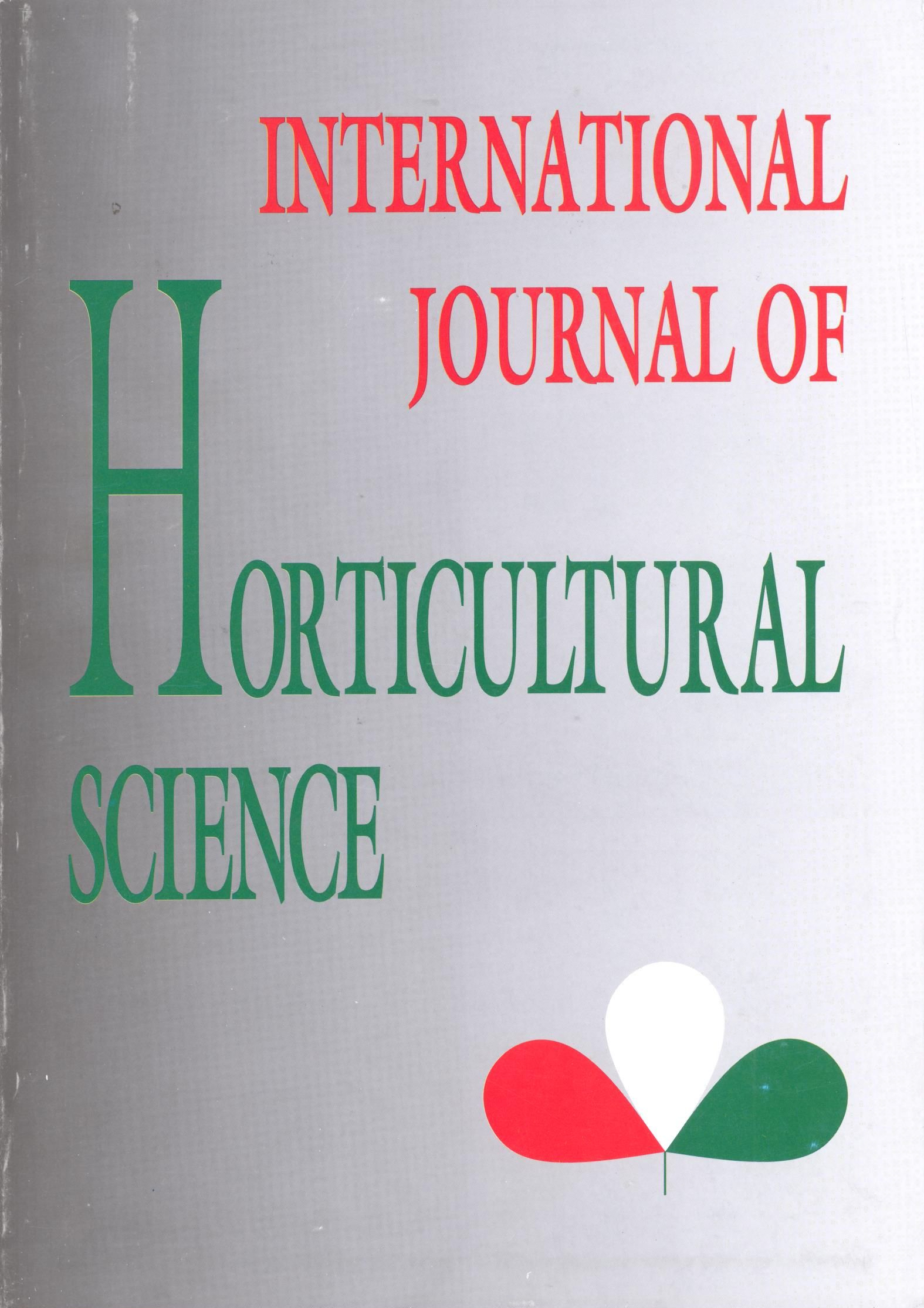 APA
G. Tóth, M., Kovács, S., & D. Rozsnyay, Z. (2003). Scab resistance in Malus sp. progenies - inheritance and resistance stability. International Journal of Horticultural Science, 9(1), 9–15. https://doi.org/10.31421/IJHS/9/1/368
Susceptibility of progenies of some Ma/us species to apple scab was evaluated. Susceptibility of hybrid families was observed first in greenhouse after artificial inoculations by the suspension of the pathogen, Venturia inaequalis (Cooke) Wint., then in open field. The Hungarian type of Malus floribunda, which proved to be scab resistant in our examinations, has a positive effect on the segregation of progenies to resistant and susceptible individuals as a male parent, not depending on the rate of susceptibility of the other parent. However, the German type of Malus floribunda and Malus prunifolia act as dominant, highly susceptible parents.
Malus x purpurea and Malus baccata, which proved to be highly susceptible to apple scab in open field and in artificial inoculations, transmits its susceptibility only slightly to its progenies as a male parent.
According to our experiments, the inheritance of scab resistance of Malus floribunda cannot be considered as monogenic, as published by other authors.
Scab susceptibility of parents influences the segregation of progenies to resistant or susceptible individuals. The moderately scab susceptible `Idared' as female parent has a statistically proved positive effect on the segregation of its progenies.
More factors indicate the appearance of a new race of Venturia inaequalis (Cke.) Wint.: change of the symptoms in the greenhouse; considerable increase of susceptible individuals after greenhouse inoculation in 1997; more and more progenies of the male parent Malus floribunda became susceptible to scab in open field.
Downloads
Download data is not yet available.