No 74 (2018)
Articles
Susceptibility of stem infected sweet corn hybrids to common smut disease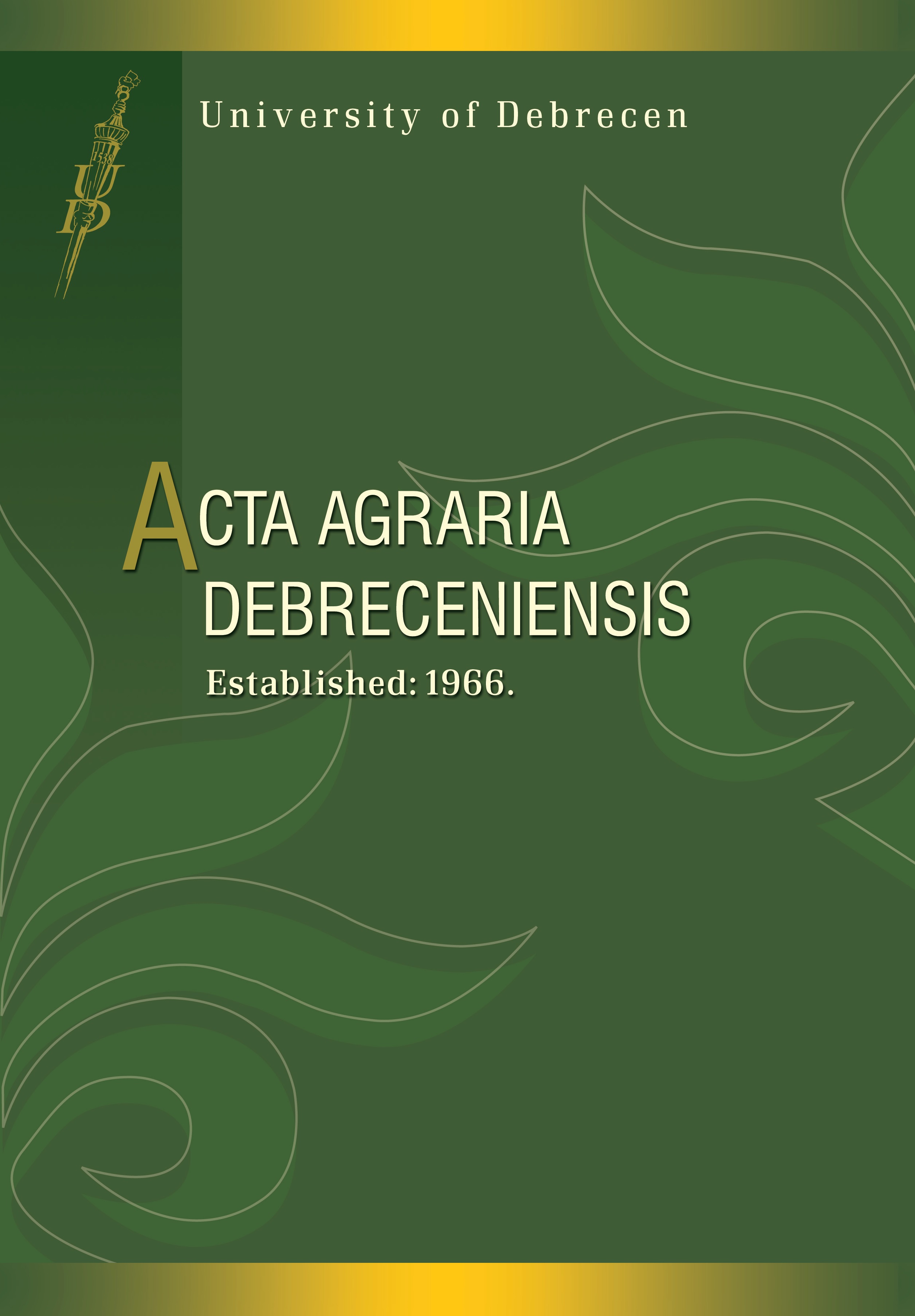 How to Cite
APA
Frommer, D., Veres, S., & Radócz, L. (2018). Susceptibility of stem infected sweet corn hybrids to common smut disease. Acta Agraria Debreceniensis, (74), 55-57. https://doi.org/10.34101/actaagrar/74/1664
This work is licensed under a Creative Commons Attribution 4.0 International License.
Abstract
The common smut of maize (corn smut, Ustilago maydis /DC/ Corda) can cause large economic losses in susceptible sweet corn hybrids as well. The protection against this pathogen is fundamentally based on prevention. Many methods to control corn smut have been recommended or evaluated, including crop rotation, sanitation, seed treatments, modification of fertility, and biological control. In spite of these frequently mentioned control strategies, the host resistance seems to be the only effective method to manage common smut in those areas where Ustilago maydis is prevalent.
Downloads
Download data is not yet available.