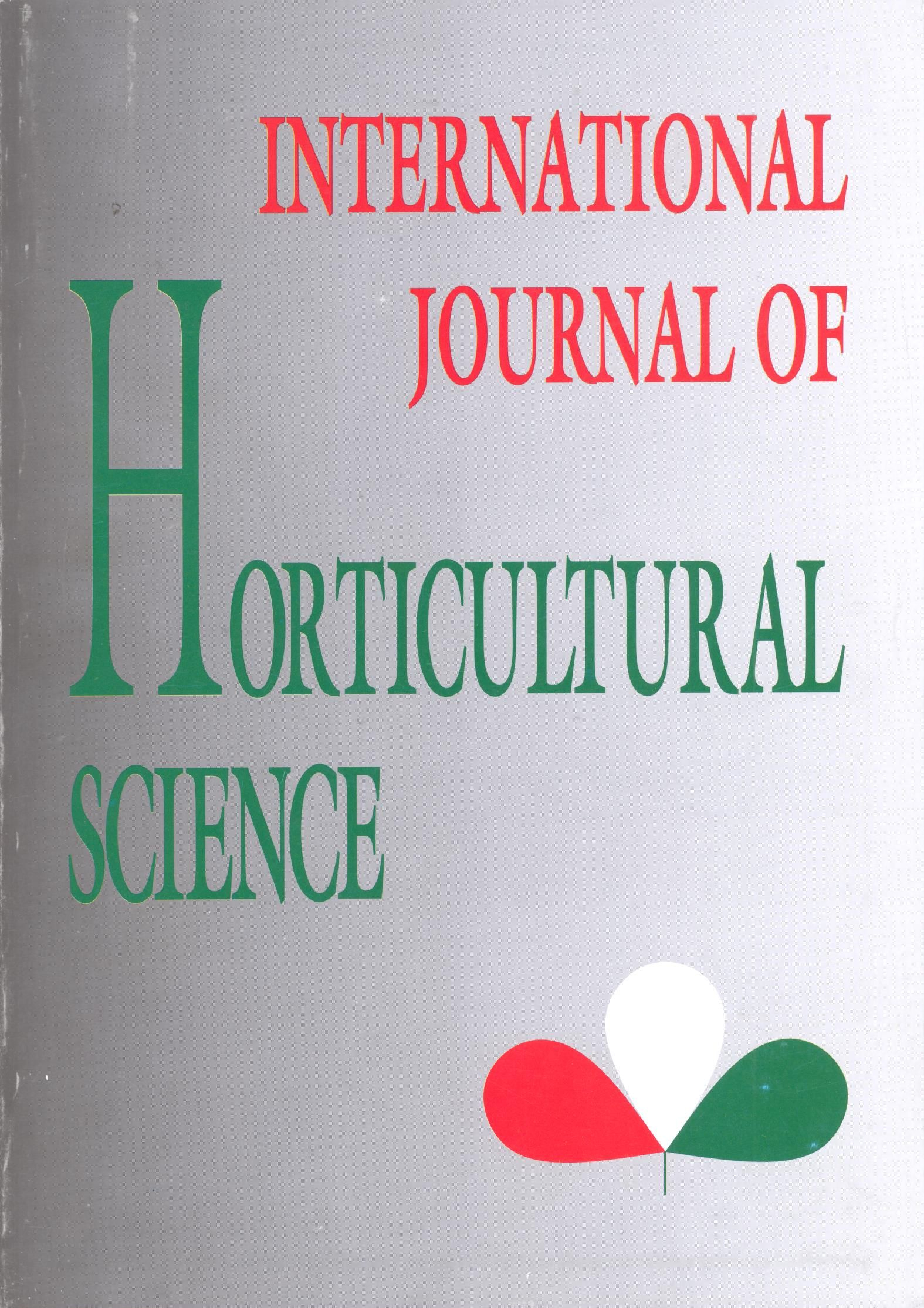 Articles
Morphological examination of Hungarian apricot rootstock varieties
Authors
View
Keywords
License
This is an open access article distributed under the terms of the Creative Commons Attribution License (CC BY 4.0), which permits unrestricted use, distribution, and reproduction in any medium, provided the original author and source are credited.
How To Cite
Szani, Z., Vincek, K., Erdős, Z., Végvári, G., & Szabó, Z. (2006). Morphological examination of Hungarian apricot rootstock varieties.
International Journal of Horticultural Science
,
12
(3), 59-63.
https://doi.org/10.31421/IJHS/12/3/660
Abstract
Apricot seedlings are one of the most widely used rootstocks in apricot growing of Hungary. The National List of Hungary contains 7 apricot seedling rootstocks varieties. The production of apricot graft on seedling rootstock takes 3 years from the seed production to the complete graft and requires more space. It is important to provide the trueness to variety name during this process. In the genus Prunoideae not only the plant but also the stone should have typical characteristics. It seems to be useful to examine the morphology of stone. The observed varieties were 'Tengeribarack C.1300', 'Tengeribarack C.1301', 'Tengeribarack C.1650', 'Tengeribarack' C.1652', 'Tengeribarack C.145', 'Tengeribarack C.1426' and 'Tengeribarack C.2546`.1t seems to be the most suitable characteristic to make a distinction between these varieties by stone, the ratio height of stone to lateral width of stone, the ratio of height of stone to ventral width of stone, the ratio of lateral width of stone to ventral width of stone and the ratio of ventral zone to ventral width. From not measured characteristic seems to be most utilizable to make distinction: the fusion of dorsal groove margins, the shape of apex, the presence of a mucro of the apex, the shape of stalk end in lateral view and the texture of lateral surfaces.