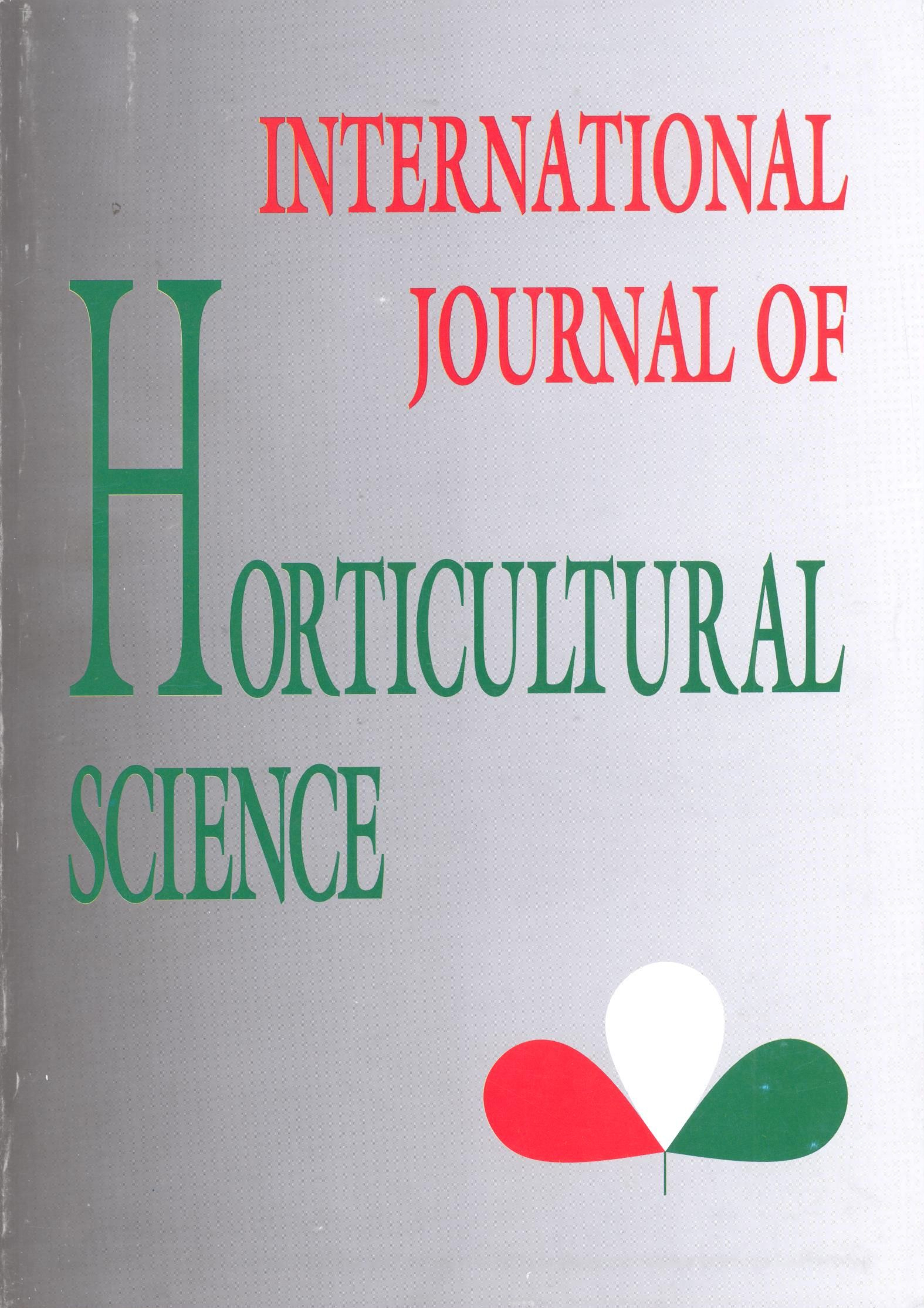 Articles
The impact of location, row direction, plant density and rootstock on the sunburn damage of apple cultivars
Authors
View
Keywords
License
Copyright (c) 2018 International Journal of Horticultural Science
This is an open access article distributed under the terms of the Creative Commons Attribution License (CC BY 4.0), which permits unrestricted use, distribution, and reproduction in any medium, provided the original author and source are credited.
How To Cite
Racskó, J., Nagy, J., Szabó, Z., Major, M., & Nyéki, J. (2005). The impact of location, row direction, plant density and rootstock on the sunburn damage of apple cultivars.
International Journal of Horticultural Science
,
11
(1), 19-30.
https://doi.org/10.31421/IJHS/11/1/554
Abstract
The effect of row direction (N-S, E-W), plant density (conventional and intensive) and rootstock (M9, MM106 and crab apple) on the sensitivity of 41 apple cultivars to sunburn injury was studied at 6 locations (Derecske, Kálmánáaza, Nagykutas, Nagylapos, Siófok, Tornyospálca).
During the observations the cultivars had rootstock-specific properties in respect of sunburn-susceptibility. Accordingly, the injury was decreased in the order: M9, MM106 and seedling rootstocks. The differences in sensitivity depend on the canopy of trees, caused finally by the growing vigour of rootstocks. Accordingly, the highest value of sunburn injury was observed on M9 rootstock, because this rootstock has a dwarfing effect upon the scion cultivars. Thus, vegetative area of these trees grow very slowly and the foliage is not enough compact to protect the fruit from solar radiation. The size and density of the foliage increased in the order: M9, MM 106 and crab apple seedling as rootstock. Moreover, relationships were demonstrated between the diameter of upper part of the crown, the leaf area, the number of fruits per tree and the injury of sunburn.
Authors categorized the cultivars in respect of values of sunburn incidence: 1. "Not sensitive", II. "Moderately sensitive" and HI. "Strongly sensitive" categories were constituted. Generally, Topaz and Gala cultivars showed low damage (or were free from symptoms), in contrast to this, Golden mutants suffered relatively much. The most sensitive cultivar was Jonica on all the three rootstocks. We searched for relationship between the fruit quality parameters and the frequency of sunburn. Significant correlation was found in the cases of fruit size and the extent of cover-colour. The latter is interpreted with the fact that the best coloured fruits are found on the periphery of crown as a consequence of more intense irradiation.