Vol 10 No 4 (2004)
Cikkek
Yield loss caused by fruit rot fungi on sweet cherry in Kyustendil region, Bulgaria
Published
November 15, 2004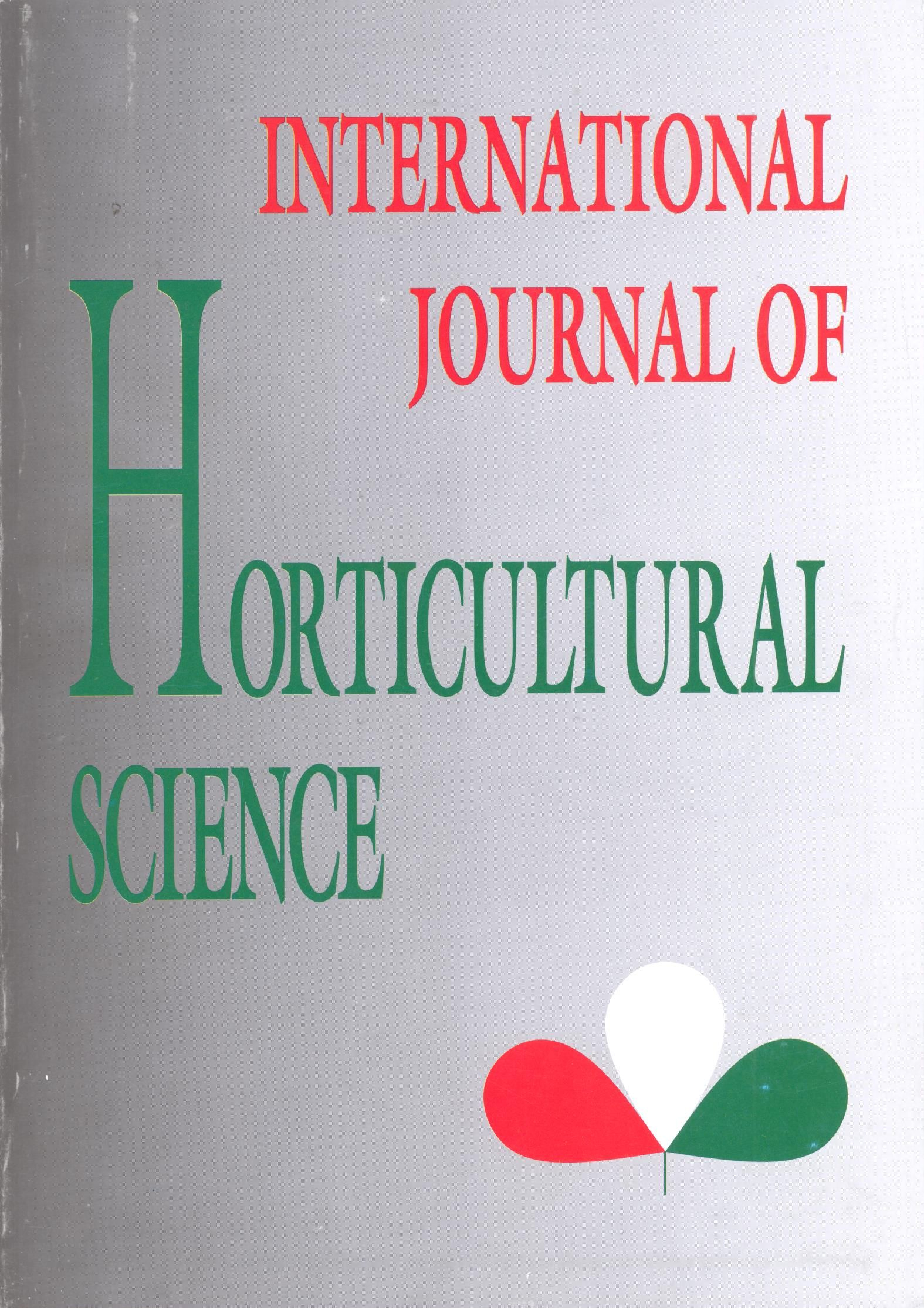 How to Cite
APA
Borovinova, B. (2004). Yield loss caused by fruit rot fungi on sweet cherry in Kyustendil region, Bulgaria. International Journal of Horticultural Science, 10(4), 49-52. https://doi.org/10.31421/IJHS/10/4/509
Copyright (c) 2018 International Journal of Horticultural Science
This work is licensed under a Creative Commons Attribution 4.0 International License.
Abstract
The aim of the study was to determine the incidence of fruit rot caused by several fungal pathogens from 1999 to 2003. The study was conducted in three sweet cherry orchards at the Institute of Agriculture (Kyustendil, Bulgaria). One copper containing fungicide was applied in late autumn and early spring. During the growing seasons, 2-5 sprays were applied against fungal diseases. Trees were not sprayed specifically against fruit rot during the growing season, with the exception of 1999, when a spray of myclobutanil was applied after a long rainy period during the maturity of fruits. In one orchard, two nitrogen fertilization treatments were also prepared. In treatment 1, trees were fertilized with ammonium-nitrate 10 g/m2 and in the other treatments trees were not. Incidence of the five most important fruit rot pathogens, Monilinia fructigena, M. laxa, Botritys cinerea, Alternaria alternata and Rhizopus stolonifer was assessed in all orchards. The most severe yield loss (14.80 %) was measured in 1999, when weather conditions were the most favourable for fruit rot development. In this year, brown rots (M. fructigena and M. laxa) caused the highest damage (9.22 and 4.04 %, respectively) out of all assessed fruit rot pathogens. In all other years, yield loss was significantly lower than in 1999. In 2002, A. alternata caused the main fruit rot (4.46%) and all other fungi were less important, while in 2003, B. cinerea caused considerable yield loss (2.28 %) compared to all other fruit rot pathogens. Experiments on fertilization showed that nitrogen significantly increased fruit rot damage in 1999, 2001, 2002 and 2003. The effect of nitrogen fertilization was higher in years with rainy periods around harvest (1999 and 2002) compared to more dry years (2000 and 2001). Results were compared with similar studies and biological interpretations of the results are discussed.
Downloads
Download data is not yet available.