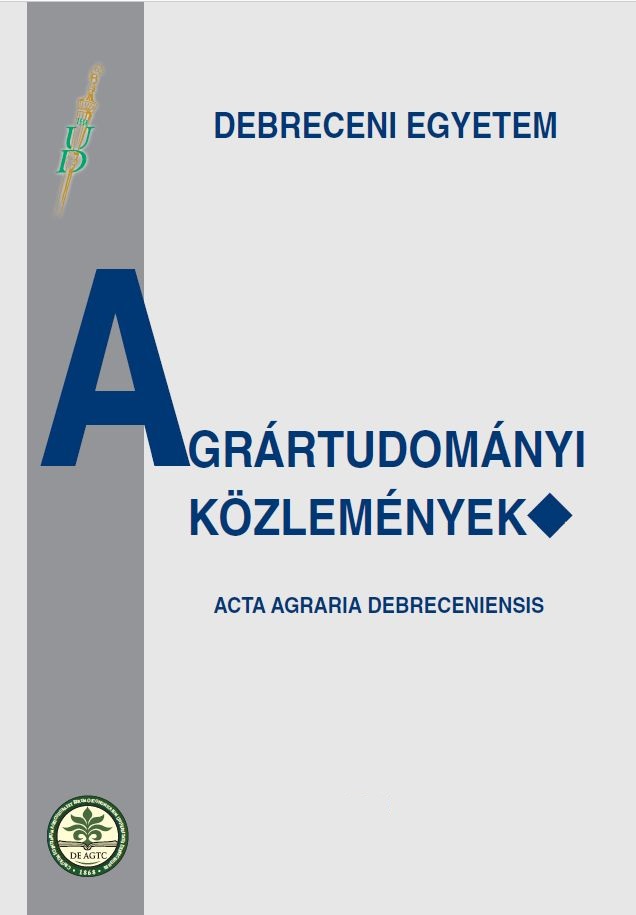 Articles
The Examination of Some Determining Elements of Efficient Practical Sweet Corn Growing
Abstract
We did the detailed agronomy examination and assessment of sweet corn cropping technology by analysing the data of TONAVAR Ltd. The Ltd. developed a special sowing construction which is based on band application of main sowing and double growing. In main sowing they use super sweet hybrids, and in double growing they use normal sweet varieties. In double growing sugar peas and the sweet corn can be cultivated together successfully. In every two years appearing sugar peas has a good effect on the sweet corn growing in monoculture. At the same time
the long-term successfulness of this questionable onto the illnesses of the peas because of the considerable sensitivity.
According to our examinations in main sowing the optimal period is between May 1. and 30., and in double growing the optimal period of sowing is between June 1. and 20. The optimal plant density is different too for the two sowing time. For super sweet hybrids the optimal plant number is 60-63 thousand/ha and for the normal sweet that is 65 thousand/ha.
Our examinations show that soil pest (defence with soil sterilisation in sowing time), Diabrotica virgifera, Helivoverpa armigera, Ostrinia nubialis are the greatest danger for the sweet corn quantity and quality.
The use of herbicides is the most efficient in the postemergens in main sowing and preemergens in second crop.
Our examination shows that the efficient sweet corn growing cannot be imagined without irrigation. The most efficient irrigation is in main sowing in the critical fenophase of crop time. In double growing the initial irrigation, and the crop irrigation are the most efficient. Based on the production data verifiable that beside the application of the discribed growing technology in the 2005-2007 years the average yield was 20,9t/ha of main sowing, and 17,8t/ha of second crop on chernozem soil in the Hajdúság.