No 74 (2018)
Articles
Variability examination of photosynthetic pigment content and specific leaf area in individual maize (Zea mays L.) plants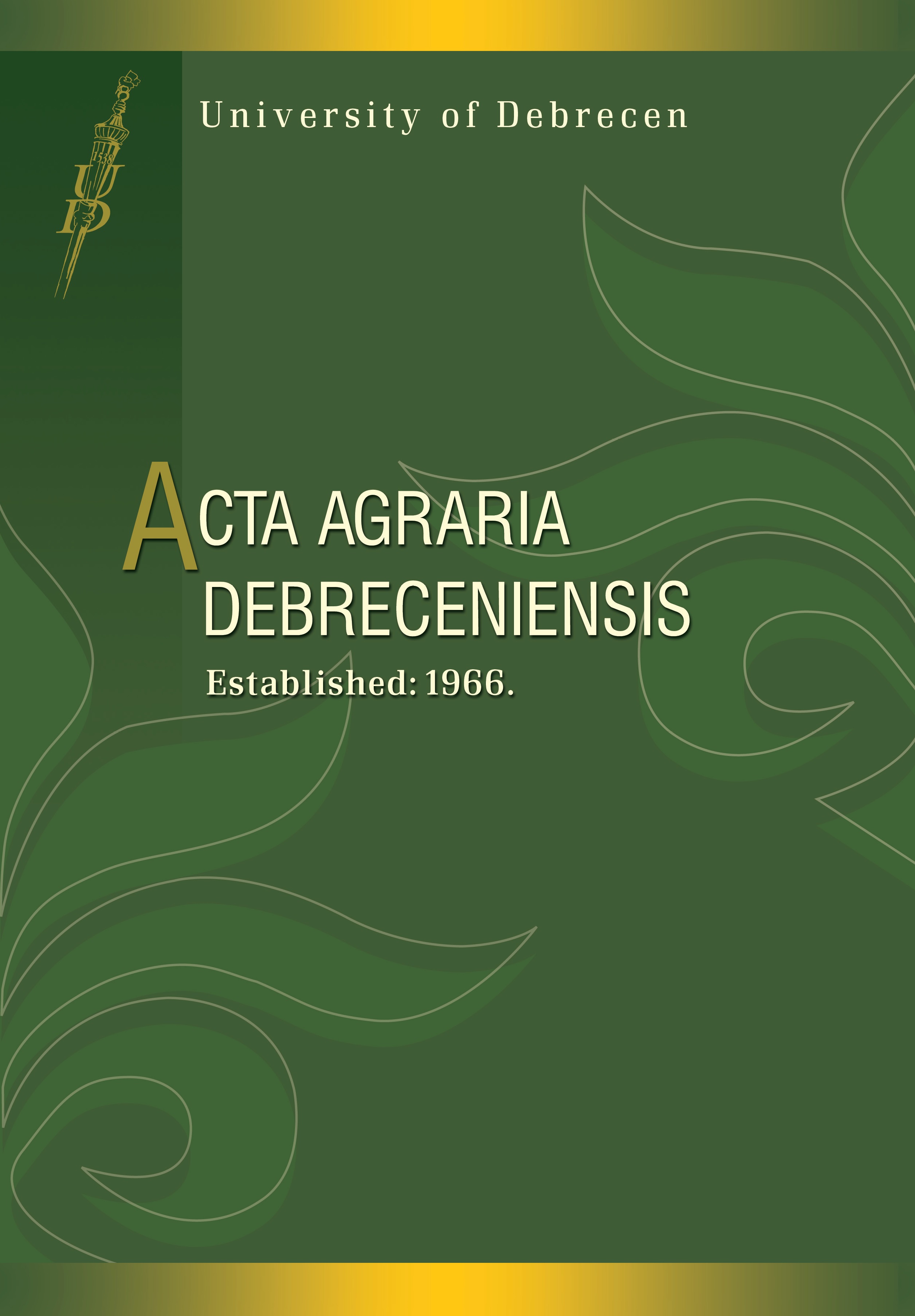 How to Cite
APA
Simkó, A., & Veres, S. (2018). Variability examination of photosynthetic pigment content and specific leaf area in individual maize (Zea mays L.) plants. Acta Agraria Debreceniensis, (74), 153-157. https://doi.org/10.34101/actaagrar/74/1681
This work is licensed under a Creative Commons Attribution 4.0 International License.
Abstract
Currently, maize is one of the most important crops (Zea mays L.) both globally and in Hungary. We compared physiological parameters of a maize genotype – p9903 – at two different experimental sites in a field experiment. Furthermore, we examined these parameters' variability in individual plants on the leaves with different ages. Absolute chlorophyll content of the leaves were analysed, separately that of chlorophyll a and chlorophyll b. We also measured the absolute carotenoid contents of leaves. Furthermore, we calculated these photosynthetic pigments' content ratio. Specific leaf area (SLA) and dry matter weight were also measured in order to characterise plant production. The results obviously reflect the decreasing in the efficiency of photosynthetic apparatus on the low yield site. Otherwise, we identify significant differences only in certain cases of leaves.
Downloads
Download data is not yet available.