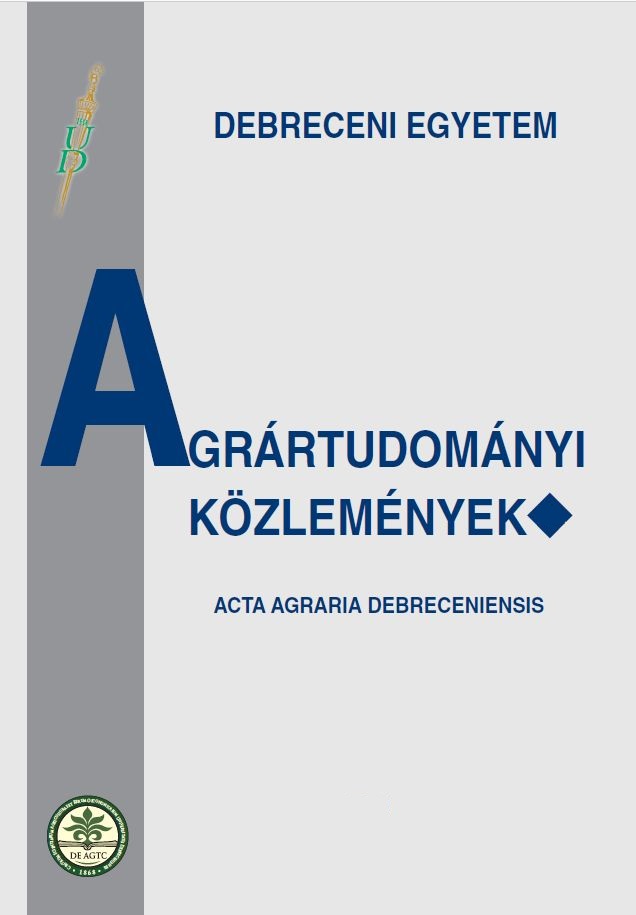 Articles
Previous data on the relationship between the intensity of pruning and the degree of damage in integrated and organic applegrowing systems
Authors
View
How To Cite
Gonda, I., Holb, I., & Bitskey, K. (2001). Previous data on the relationship between the intensity of pruning and the degree of damage in integrated and organic applegrowing systems.
Acta Agraria Debreceniensis
,
1
, 47-52.
https://doi.org/10.34101/actaagrar/1/3585
Abstract
In Hungary, fruit growers are increasingly interested in environmentally friendly growing methods, such as organic and integrated systems. Vital is the establishment of a strengthened system of cultivar-pruning-plant protection in production technology. Consequently, our aim was to examine the susceptibility of apple cultivars to diseases and pests and the effect of pruning technique on diseases and pests in organic and integrated growing systems.
Two pathogens (Venturia inaequalis, Podosphaera leucotricha) and two pests (Leucoptera malifoliella, Pannonychus ulmi) were observed in organic and integrated systems under "strong" and "weak" pruning techniques. Our results on six cultivars showed that the pathogens and pests infested the trees more in the organic system, as compared to that of integrated production. The pruning technique affected mainly the susceptible
cultivars to diseases and pests. The "weak" pruning technique caused a higher level of diseases and pests infestations than the "strong" pruning technique, especially in the organic growing system. The likely reason is that the shoots grow fast and powerfully under "strong" pruning technique. This supports better preservation of the trees supported by susceptibility of plant tissues to diseases and pests.