Articles
Examinations of the carbon dioxide emission of the soil in the case of different tillage methods in a field experiment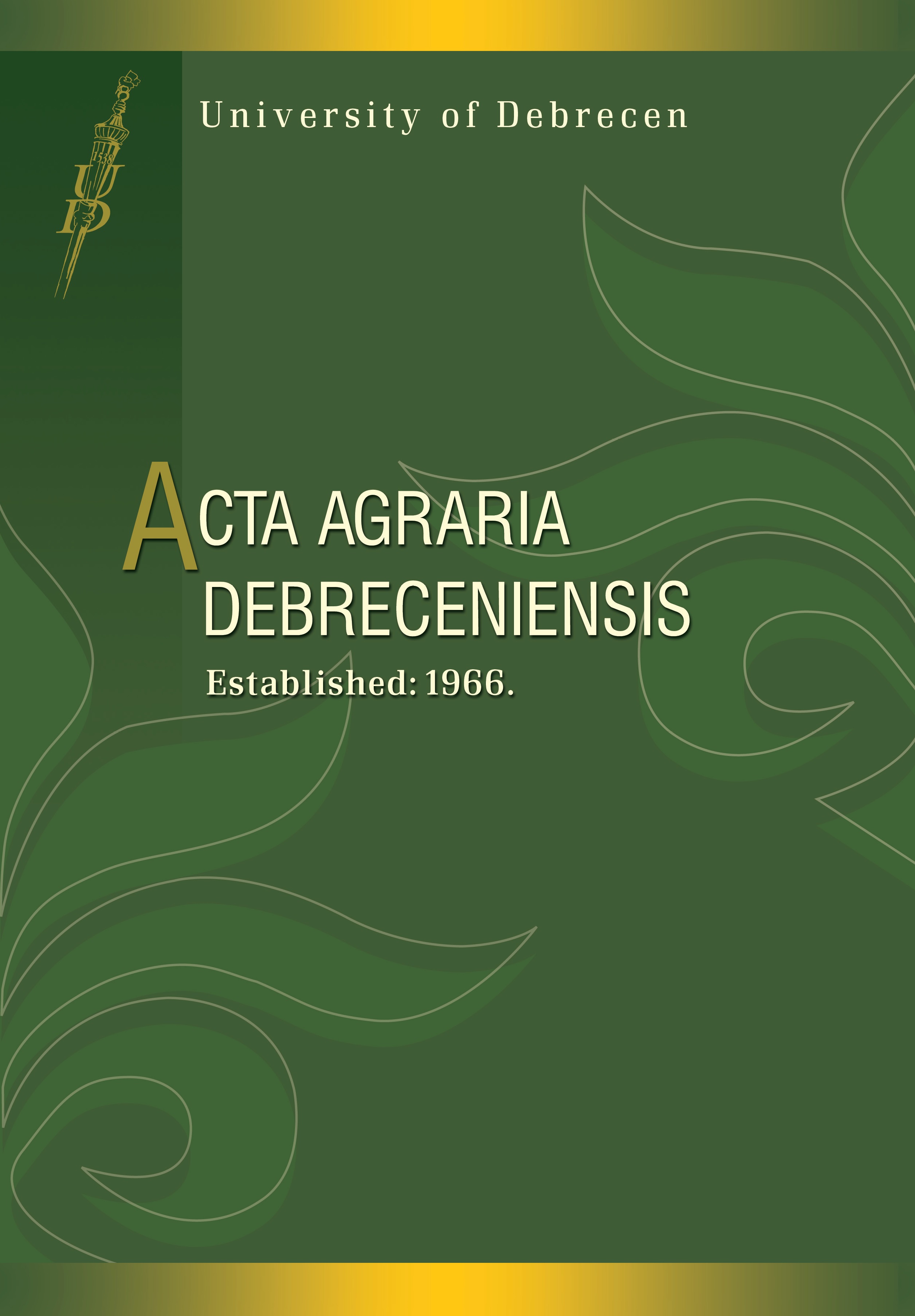 APA
Törő, Ágnes, Ragán, P., Rátonyi, T., & Harsányi, E. (2018). Examinations of the carbon dioxide emission of the soil in the case of different tillage methods in a field experiment. Acta Agraria Debreceniensis, (74), 209–212. https://doi.org/10.34101/actaagrar/74/1693
-1 Nitrosol+N-LOCK – tillage radish treatment. Strip and tillage radish methods have relatively homogeneous, low value.
Today's global challenge is the increasing concentration of carbon dioxide (CO2) and other greenhouse gases in the air. The level of CO2 emissions may be significantly affected by the agriculture and, more specifically, the applied tillage method, even though to a lesser extent than industrial production. On a global scale, the CO2 emission of an agricultural area is insignificant in comparison to that of a large-scale plant in an area of the same size, but areas under cultivation, including arable land, have a large global area. In this paper, we investigated the relationship between applied soil tillage methods and carbon dioxide emissions in the case of different fertiliser treatments. In our experiment we examined four types of tillage with five different fertiliser effects. Comparing fertiliser treatments and tillage methods, it was found that their interaction significantly affected carbon dioxide emissions, the lowest value was obtained in the case of the 210 l ha
Downloads
Download data is not yet available.