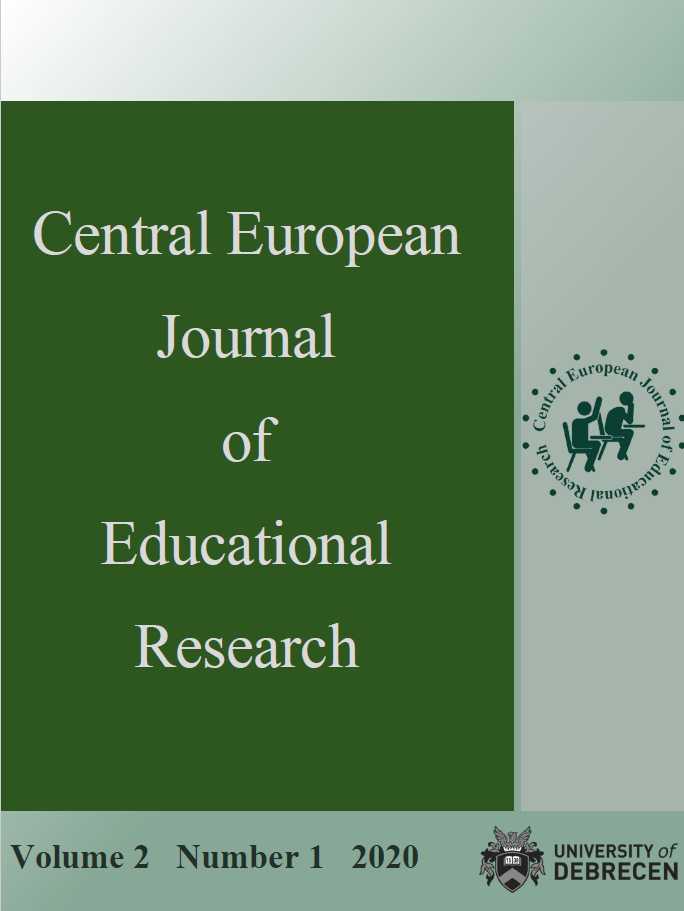 Thematic articles
The Mentoring's Role among Alumni Students of István Wáli Roma College for Advanced Studies of the Reformed Church
Authors
View
Keywords
License
Copyright (c) 2020 by the author(s)
This work is licensed under a Creative Commons Attribution 4.0 International License.
How To Cite
Godó, K., Ceglédi, T., & Kiss, A. (2020). The Mentoring's Role among Alumni Students of István Wáli Roma College for Advanced Studies of the Reformed Church.
Central European Journal of Educational Research
,
2
(1), 36-52.
https://doi.org/10.37441/CEJER/2020/2/1/5757
Abstract
Colleges for Advanced Studies (CASs) are the oldest institutionalized talent development initiatives of higher education in Hungary (since 1895). The Act CCIV of 2011 on National Higher Education initiated the creation of a national network of denominational Roma CASs. In a CAS, students live in a dormitory, build a strong community, get scholarships and support from tutors and mentors. Important elements of Roma CASs are the following: religious education, social responsibility for society, and Roma identity empowerment (Godó et al., 2019; Kardos, 2013; Charta, 2011). In this study, we examined alumni (ex-university students) of a Roma CAS in Debrecen. Among other things, we were interested in how they relate to the mentoring process, how they feel about it, and how mentoring is perceived in their own lives. We are also interested in what types of mentors are mentioned and whether there is any form of mentoring in their current activities. Method of our research: qualitative interview analysis. Semi-structured interviews were conducted in 2018 with 17 alumni selected by snowball method. According to our results, the former students named 2 types of mentors who were next to them: layman and professional mentors, or they themselves can be typed as mentors on the basis of the following: layman mentors (layman persons involved in mentoring activities) and professional mentors. We consider it important to emphasize the role of the pastor in a Reformed institution, who has also been promoted to the professional mentoring category. In addition, our goal is to investigate the characteristics of networking patterns that emerge around specialist college students.