Articles
Effect of Auxin-Synergistic Preparation and Fertilization on Fruit Setting and Fruit Quality ofApple
Published
December 14, 2004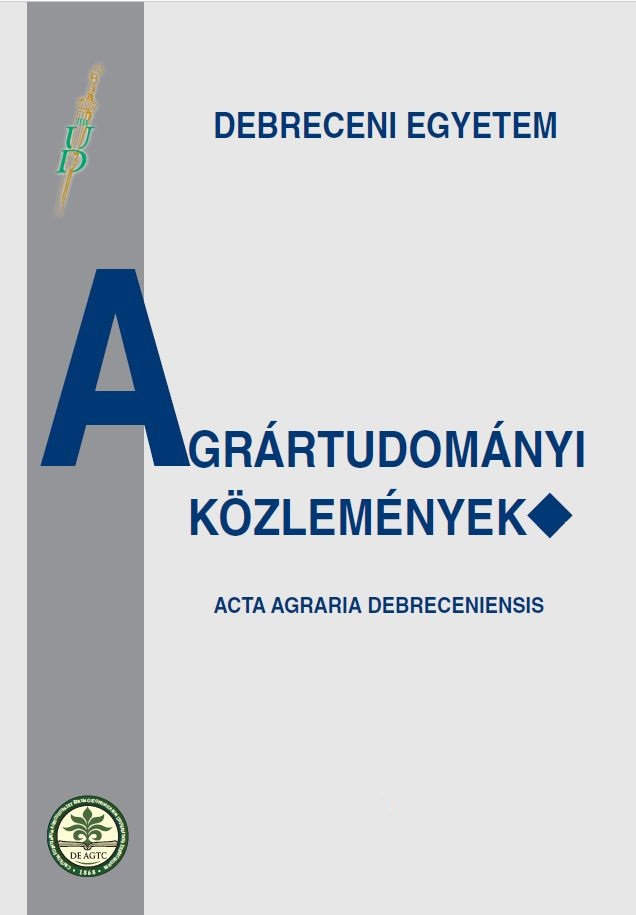 APA
Racskó, J. (2004). Effect of Auxin-Synergistic Preparation and Fertilization on Fruit Setting and Fruit Quality ofApple. Acta Agraria Debreceniensis, (15), 21–26. https://doi.org/10.34101/actaagrar/15/3352
On seven apple cultivars (Gala Must, Gloster, Granny Smith, Idared, Jonagold, Jonathan Csány and Mutsu), the author studied the influence of N-phenyl-phthalamic acid (Nevirol 60 WP) and fertilization on fruit setting and fruit quality.
The research results show that by using Nevirol 60 WP and applying fertilization, we can improve the fruit setting and number of fruit per tree. As a result of this process, the yield amount will increase.
Nevirol 60 WP has a great effect on the improvement of yield amount, especially by good nutrient supply. There is a significant difference between the reactions of different cultivars. The most sensitive to these treatments were the cultivar Gala Must and Granny Smith. Before using Nevirol 60 WP we have to take into consideration that the increased yield needs a higher nutrient supply; otherwise, fruit mass, diameter and fruit height will decrease, and the yield will frittered away. In the study, the most favourable effect of Nevirol 60 WP was detected under additionally fertilized conditions by the author.
Downloads
Download data is not yet available.