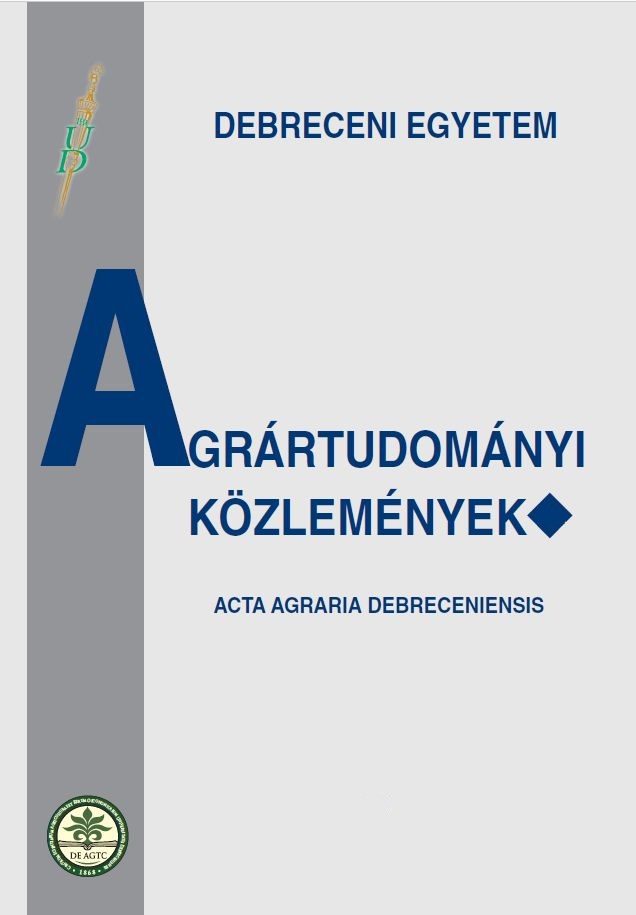 No. 32 (2008)
Articles
Phenometric studies on stalk juice and sugar contents of silo sorghum types
Published
December 21, 2008
https://doi.org/10.34101/actaagrar/32/3017
View
Keywords
How to Cite
Erdei, Éva, & Pepó, P. (2008). Phenometric studies on stalk juice and sugar contents of silo sorghum types. Acta Agraria Debreceniensis, (32), 41–49. https://doi.org/10.34101/actaagrar/32/3017
Abstract
Bioenergies (among them e.g. bioalcohol) can be solutions for the replacement of fossil fuels. For its production, plants with high sugar or starch content can be used. Juice pressed from the stalk of sugar sorghum has high sugar content (14-17%) that makes it suitable for bioethanol production. During our experiment, we examined 53 restorer male lines; among them 22 were silo type sugar sorghum. We studied the following traits: plant height, breeding time, level of foliation, stalk diameter, characteristics of stalk medulla, juice content of stalk, sugar content of stalk juice. According to examined characteristics, we selected six restorer male lines for studies in the forthcoming years: RL 1, RL 2, RL 3, RL 4, RL 5, RL 9, RL 12, RL 15, RL 18. Their stalk medullas were wet, stalk diameters were medium-thick, sugar contents of juices varied between 17 and 24% at the end of milk mature. Harvest was made in September, they can be classified into early maturation group. Male sterile female lines were the following: SL 1, SL 2, SL 3, SL 4, SL 5. The maintainer male lines were: CL 1, CL 2, CL 3, CL 4, CL 5. In Hungary, there are only a few male sterile female
lines, so we will use these lines for hybrid production during the next years. 
Downloads
Download data is not yet available.