Articles
Effect of fish feeds with high vegetable oil and low fish oil content on the growth performance and innate immune system of common carp (preliminary results)
Published
December 21, 2009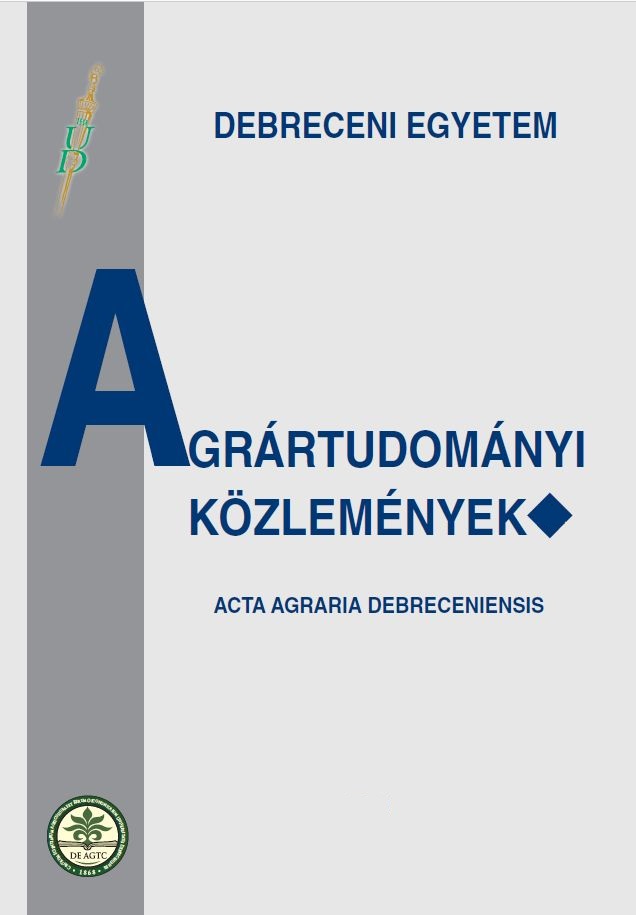 APA
Ardó, L., Jeney, G., Rónyai, A., & István Csengeri. (2009). Effect of fish feeds with high vegetable oil and low fish oil content on the growth performance and innate immune system of common carp (preliminary results). Acta Agraria Debreceniensis, (37), 7–12. https://doi.org/10.34101/actaagrar/37/2775
Fish meal and fish oil are very important components of fish feeds used by aquaculture. They contain poly-unsaturated fatty acids, which are essential nutrients both for fish and human nutrition. However, sources of fish meal and fish oil are limited, there is a need for new feed components to supply the increasing fish production and the increasing demand for fish feed. The aim of AQUAMAX project, supported by the European Union is to replace the fish meal and fish oil with vegetable oils. As a participant of this project, group of immunology in Research
Institute for Fisheries, Aquaculture and Irrigation (HAKI) examined the effect of three different fish feeds on the growth performance, innate immune response and resistance against Aeromonas hydrophila infection of common carp in an in vivo experiment. Fish feed supplemented with Camelina oil, but still containing fish oil significantly increased growth performance of experimental fish and their resistance against the infection. Fish feed containing linseed oil only did not enhance the growth performance, and it had a negative effect on resistance against infection. Based on the experimental results it can be concluded that fish oil used in fish feeds cannot be replaced effectively with vegetable oils, but can be supplemented with them. 
Downloads
Download data is not yet available.