Articles
Technological development of sustainable maize production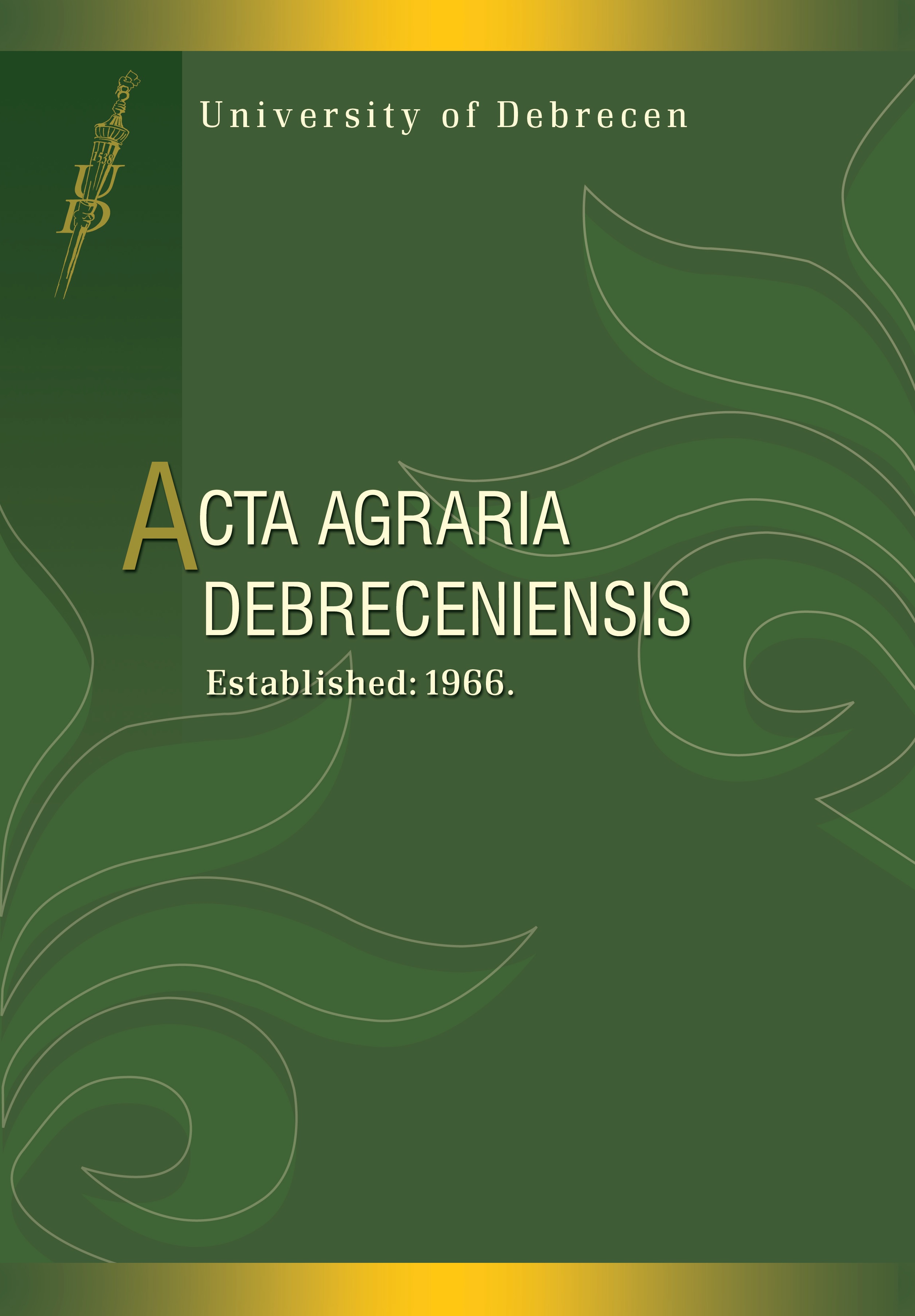 APA
Kovács, P. (2017). Technological development of sustainable maize production. Acta Agraria Debreceniensis, (72), 83–88. https://doi.org/10.34101/actaagrar/72/1594
In our research we examined the effect of the hybrid, the nutrient supply, the number of plants and the abiotic factors (temperature, amount of precipitation) on the yield, crop quality and yield stability of maize. We devoted special attention to the natural nutrient utilization ability and fertilizer reaction of maize.
The experiment took place in Hajdúszoboszló on chernozem soil, on a nearly eight ha field. The size of one plot was 206 m2, this it was a half-industrial experiment. We tested six hybrids with different genetic characteristics and growing seasons. I analysed the correlation between the nutrient supply and the yield of maize hybrids with control treatment (treatment without fertilization) and with N 80, P2O5 60, K2O 70 kg ha-1 and N 160, P2O5 120, K2O 140 kg ha-1 fertilizer treatments. Yield increasing effect of the fertilizer also depended on the number of plants per hectare at a great extent. The number of plants of the six tested hybrids was 60, 70, and 80 thousand plants per ha.
In Hajdúszoboszló, in 2016 the amount of rainfall from January to October was 605 mm, which was more than the average of 30 years by 160 mm. The yield of hybrids without fertilization changed between 9.63–11.6 t ha-1 depending on the number of plants.
The six tested hybrids is 10.65 t ha-1 in the average of the stand density of 60, 70 and 80 thousand plants per hectare without fertilization, while it is 12.24 t ha-1 with N80+PK fertilizer treatment. That increase in the yield is 1.6 t ha-1, it is significant.
Da Sonka hybrid is sensitive to weather, it is able to produce 6 t ha-1 additional yield in case of favourable condition. However, it has a low stress tolerance. The most stable yields were observed at Kamaria and Pioneer hybrids. The effect of vintage is also an important factor on the yield. In average, the yield of maize was 6.81 t ha-1 in 2015, which was a drought year and 11.86 t ha-1 in 2016 that was a favourable year.
Downloads
Download data is not yet available.