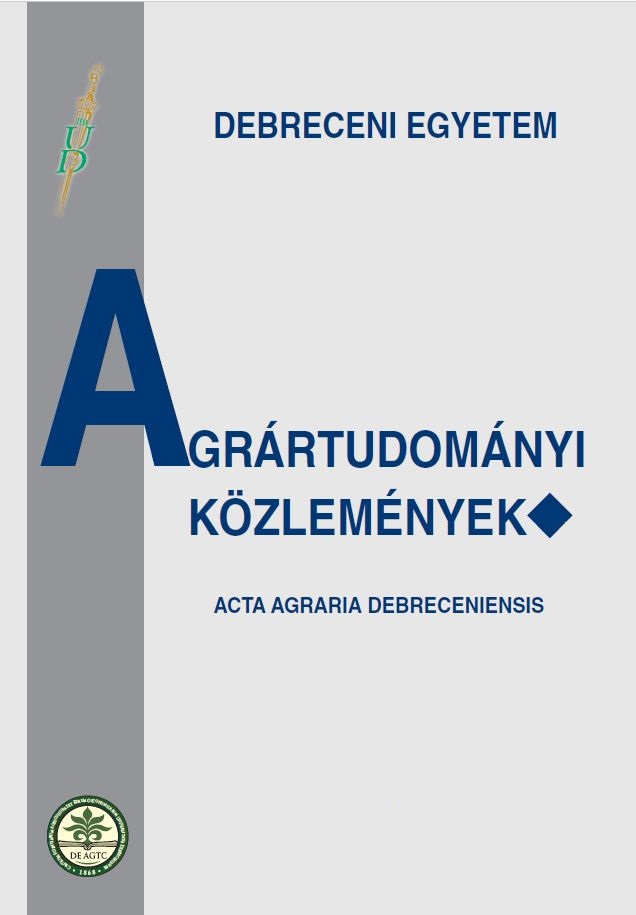 No. 26 (2007)
Articles
Presentation of winter flower-dub lesions of peach varieties originating from different growing areas
https://doi.org/10.34101/actaagrar/26/3059
View
Keywords
How to Cite
Dani, M. (2007). Presentation of winter flower-dub lesions of peach varieties originating from different growing areas. Acta Agraria Debreceniensis, (26), 70–73. https://doi.org/10.34101/actaagrar/26/3059
Abstract
Although there are many critical points in peach production, in Hungary, winter frost damage is one of the most significant. Serious winter frost damage on the Hungarian Great Plain was the focus of our experiments. The adequate growth and the most adaptable varieties are determining factors in peach production. In our experiments, we compared three growing areas (Siófok, Sóskút, Szatymaz) and four different varieties (Suncrest, Redhaven, Meystar, Michellini). Throughout these growing areas and with varieties, we wanted to demonstrate the differences in the frost damage values of the flower buds in 2005 and 2006.
In the course of the statistical trials, we found that the difference between the varieties is significant (table 2). The most tolerant variety as for frost tolerance is the 'Michellini' variety, and the worst is the 'Suncrest' variety. We also found that these data are significant. When we examined the varieties according to their growth, we got the same results (table 3). We determined that the differences between growth are significant and related to these four varieties and the two years (2005-2006), that frost damage was the highest at Szatymaz, and that it was the lowest in Sóskút.
Downloads
Download data is not yet available.