Articles
Effects of soil cultivation and environmental changes on maize yield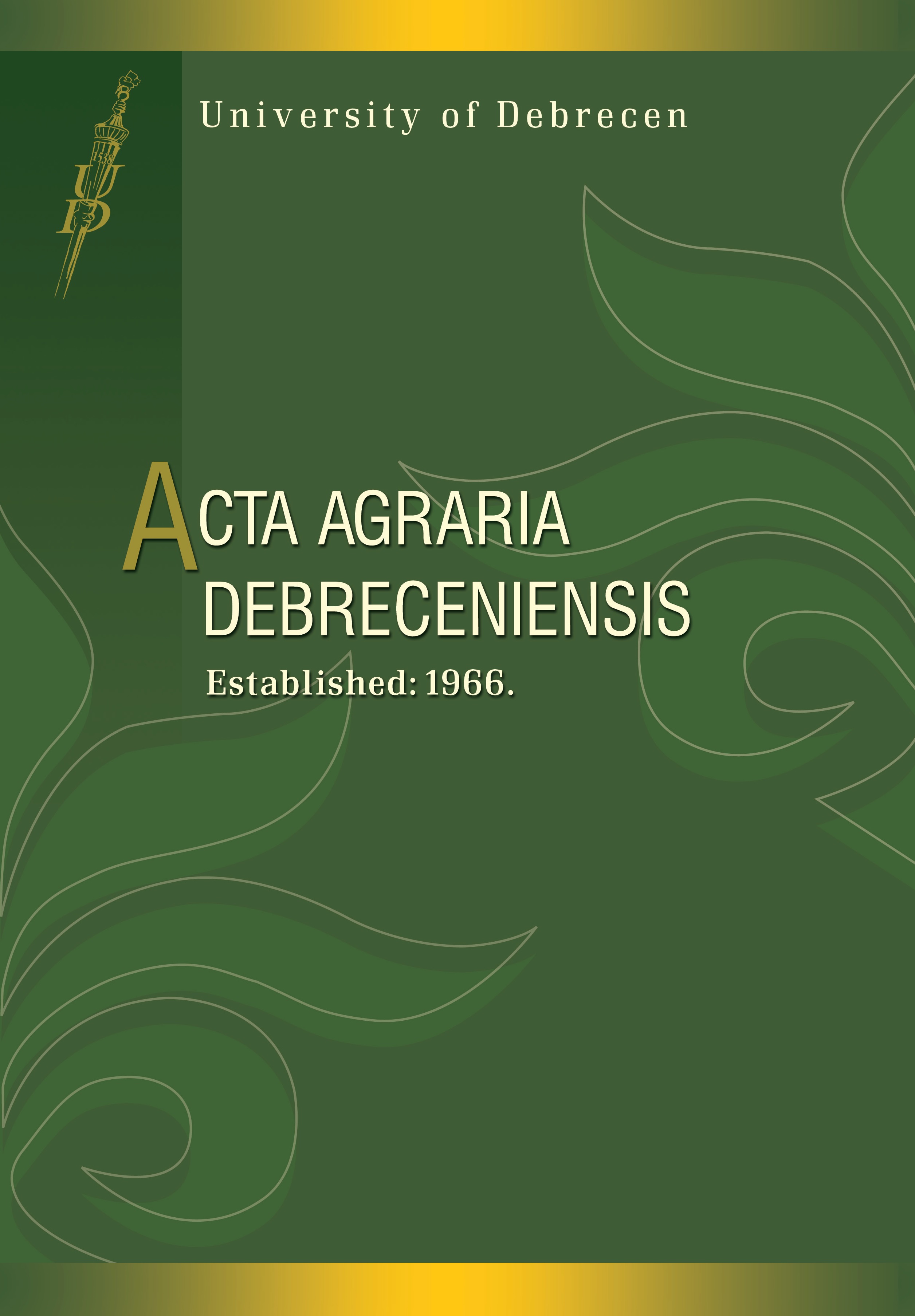 APA
Sedlák, G., & Széles, A. (2014). Effects of soil cultivation and environmental changes on maize yield. Acta Agraria Debreceniensis, (59), 97–100. https://doi.org/10.34101/actaagrar/59/2012
We evaluated the relationships among soil cultivation and other agrotechnical factors (fertilization, number of plants and hybrid) within the framework of a multifactorial long-term experiment set at the Látókép Experimental Site of the Centre for Agricultural Sciences of the University of Debrecen in mid-heavy chalcareous chernozem soil based on a long-term experiment conducted for a 5-year period (2002–2006).
Based on the evaluation of soil cultivation by the average of treatments, it may be assessed that spring ploughing (8.204 t ha-1) provides more favourable conditions to the stand compared to spring shallow cultivation; however, this did not result in a significant difference. Spring ploughing considerably increased the yield of hybrid FAO 300 in dry years, whereas it considerably increased the yield of hybrid FAO 400 in favourable crop years. A stand of 70 thousand stems/ha provided the higher yield result in both soil cultivation types. It was sufficient to use a fertilizer dose of 120 kg N ha-1 for economical production.
Downloads
Download data is not yet available.