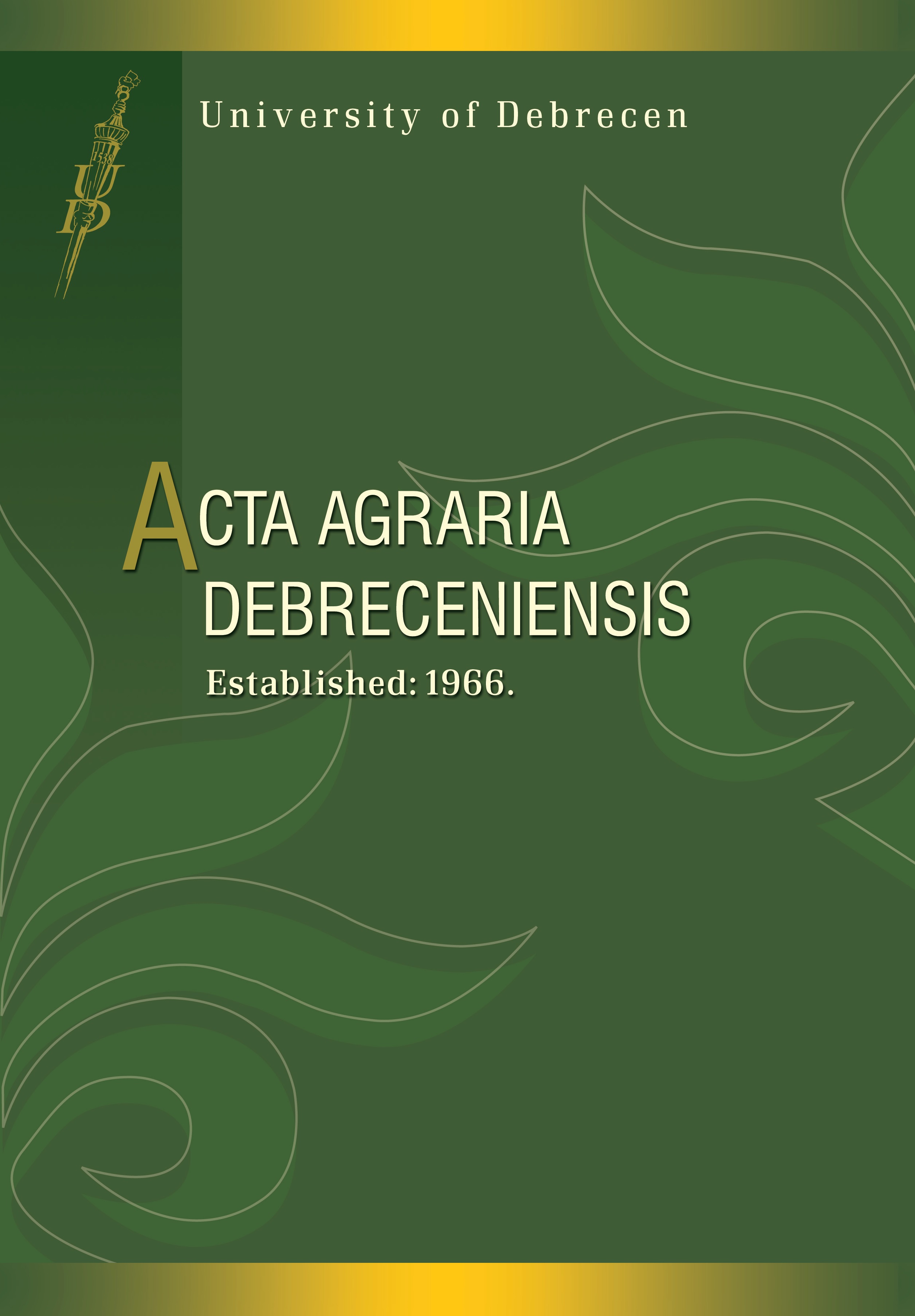 Articles
Application of AquaCrop in processing tomato growing and calculation of irrigation water
Authors
View
Keywords
How To Cite
Takács, S., Molnár, T., Csengeri, E., & Anh Le, T. (2018). Application of AquaCrop in processing tomato growing and calculation of irrigation water.
Acta Agraria Debreceniensis
,
74
, 183-187.
https://doi.org/10.34101/actaagrar/74/1687
Abstract
The area and volume of processing tomato production is increasing in Hungary. Irrigation is crucial for processing tomato growing. To save water and energy, it is important to know exactly how much water is needed to reach the desirable quality and quantity. AquaCrop is a complex software, developed by FAO, which is able to calculate irrigation water needs, several stress factors and to predict yields. A field experiment was conducted in Szarvas in processing tomato stands, under different irrigation treatments. These were the following: fully irrigated plot with 100% of evapotranspiration (ET) (calculated by AquaCrop), deficit irrigated plot with 50% of ET (D) and control (K) plot with basic water supply was also examined. Dry yield, crop water stress index and soil moisture were compared to modelled data. The yields in the plots with different access to water were not outstanding in the experiment. The model overestimated the yields in every case, but the actual and modelled yields showed good correlation. AquaCrop detected stomatal closure percentages only in the unirrigated plot. These values were compared to CWSI – computed from leaf surface temperature data, collected by a thermal cam in July – and showed moderately strong correlation. This result suggests that Aquacrop simulates water stress not precisely and it is only applicable in the case of water scarcity. Soil moisture data of the three plots were only compared by means. The measured and modeled data did not differ in the case of K and ET plots, but difference appeared in the D plot. The obtained results suggest that the use of AquaCrop for monitoring soil moisture and water stress has its limits when we apply the examined variables. In the case of dry yield prediction overestimation needs to be considered.