Articles
The effects of different planting methods on sweet potato
Published
December 28, 2018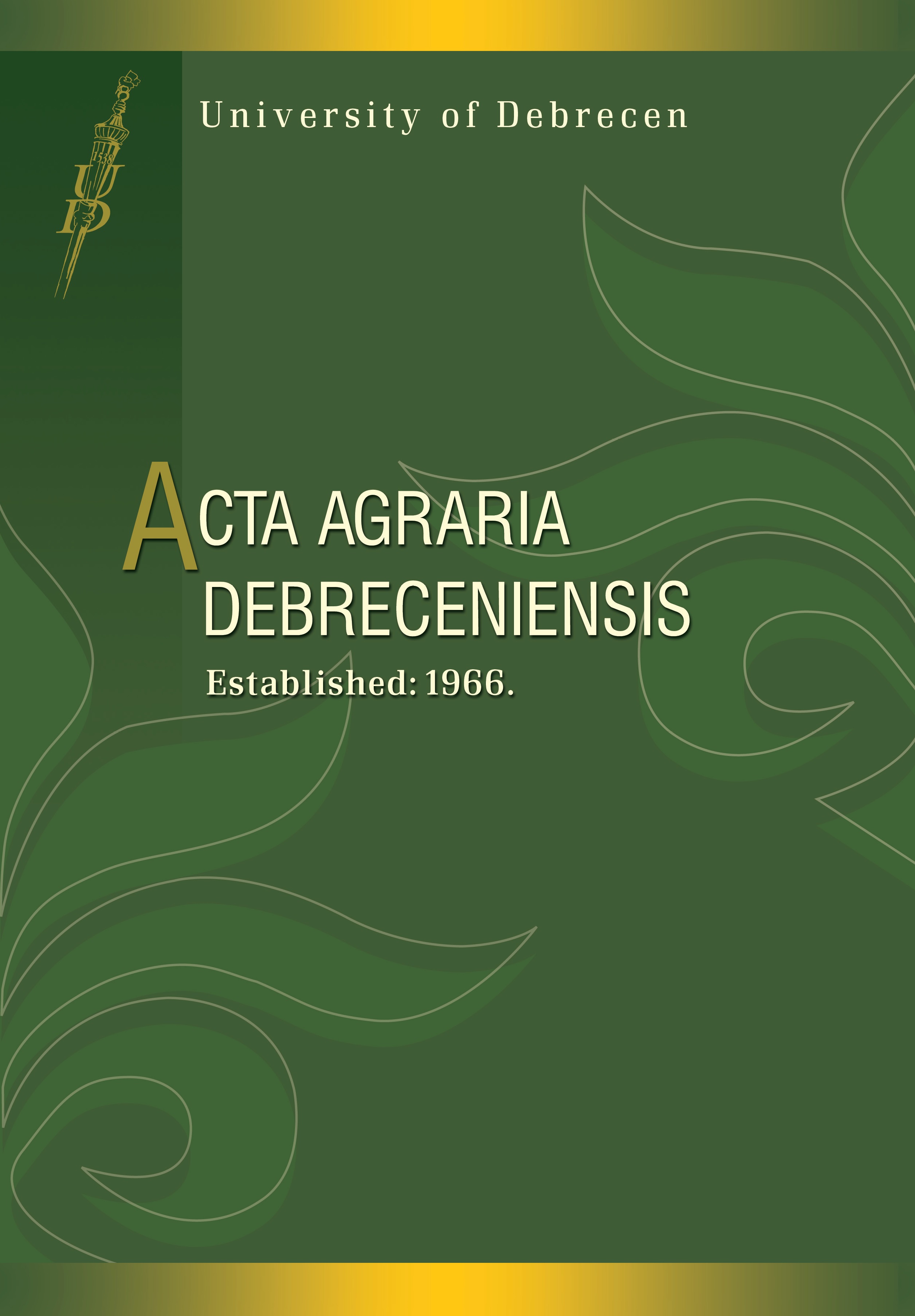 APA
Szarvas, A., Szél Hódi, M., & Monostori, T. (2018). The effects of different planting methods on sweet potato. Acta Agraria Debreceniensis, (74), 173–177. https://doi.org/10.34101/actaagrar/74/1685
The aim of our research program is to develop the production technology and to examine the possibilities of the utilization of sweet potato (Ipomea batatas (L.) Lam.). In 2016 and 2017, production technology experiments were set up with four replications in a randomized block design on an alluvial soil in Deszk, Hungary. In our field experiments, we obtained results of planting material production, planting methods and the optimized fertilization of sweet potato. Experimental plots were set up either with or without ridges. In heavy soils – where usually ridge planting is preferred –, in 2016, the production technology without ridges proved to be more effective. In 2017, however, we got opposite results: based on the result of the harvest, the production technology with ridges proved to be more effective. The transplants originating from cuttings from tubers (primary transplants) or from shoots (secondary transplants) did not show significant differences, however, in both years, yield levels were higher on ridges with secondary transplants.
Sweet potato yield may vary widely among producers due to improper ridging and planting orientation. The aim of this study was to establish the proper ridging and planting orientation, so as to enhance constant reliable yields among sweet potato producing farmers.
Downloads
Download data is not yet available.