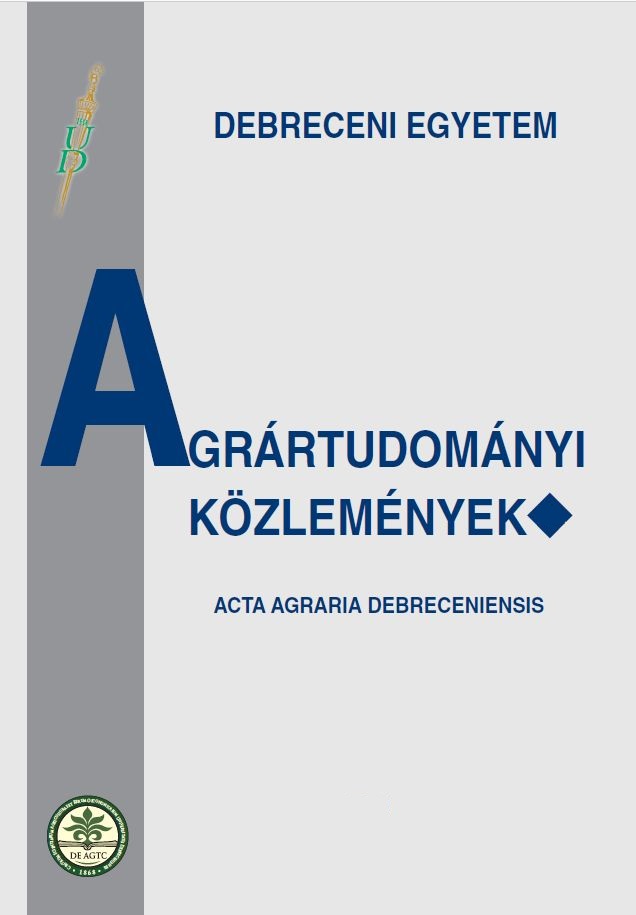 No. 1 (2001)
Articles
Developing vegetable and fruit marketability potentials in Hajdu-Bihar county in terms of Hungary's EU accession
https://doi.org/10.34101/actaagrar/1/3587
View
How to Cite
Klutsik, A. (2001). Developing vegetable and fruit marketability potentials in Hajdu-Bihar county in terms of Hungary's EU accession. Acta Agraria Debreceniensis, (1), 60–69. https://doi.org/10.34101/actaagrar/1/3587
Abstract
prearrangement, Hungary will be ready to join the EU by the 1st of January 2003. In the course of negotiations, the Government places special emphasis on agriculture, because Hungary is an agrarian country. Agricultural production is an important economic factor in Hungary: larger a factor in its economic structure than in those of the present EU member-states. In order to preserve competitiveness, Hungarian farmers and its
processing industry require information on the EU's CAP and other market influences.
In Hajdú-Bihar county the quality of agricultural products fall behind the standards of the European Union. There is no real solidarity among farmers, so they are left alone and are unable to meet higher, those standards, which were introduced by the structural changes of the market. Unfortunately, there is only one fruit and vegetable marketing organization (PO) in the county, although its necessity and effectiveness has been proved several times.
Within the framework of Rural Development, agricultural marketing is vital, because together with the local FVM institutes, it can help the farmers by providing consultation, information, and by marketing their products. Since fruit and vegetable growing has a considerable history in Hajdú-Bihar county, marketing activities can be effective in assisting both the farmers and the processing industry in preparation for EU integration.
Downloads
Download data is not yet available.