Articles
Identification of environmental costs for agricultural companies – methodological questions and problems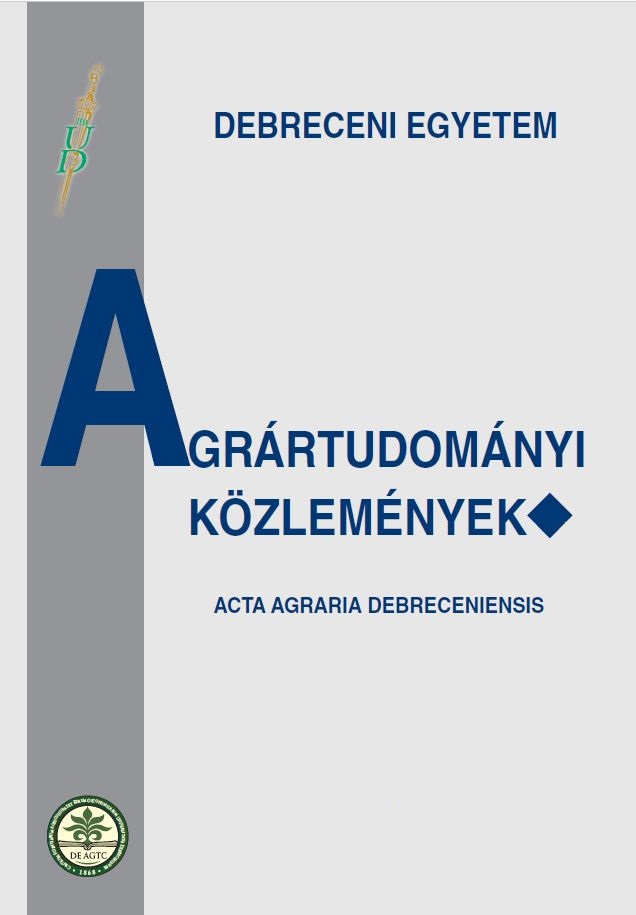 APA
Hoffmann, A., & Somogyi, T. (2007). Identification of environmental costs for agricultural companies – methodological questions and problems. Acta Agraria Debreceniensis, (26), 177–183. https://doi.org/10.34101/actaagrar/26/3074
It is the consensus in the economic literature that corporate leaders do not know accurately the magnitude of environmental costs in their firms, and this lack of information is often a barrier to making environmentally-friendly decisions. For this reason, an important task of environmental accounting is identification of these costs, and a more realistic distribution of them among the products.
In this paper, we carried out identification of costs and expenditures for Hungarian agricultural companies. 
We have dealt with this theme previously, but without detailing the related methodological questions. Detailed discussion is necessary because of the novelty of the subject (environmental accounting for agricultural firms).
Therefore, we elaborate the following questions: scope of determination of environmental costs and expenditures; methods for quantifying specific items; technique for their accounting. We also attempt to confront different viewpoints in the literature. Differences in accounting found between companies investigated are also presented.
The importance of our investigation is related to the significant increase in the number of environmental statutes that concern agricultural companies (e.g. rules for waste treatment,  environmental taxation, introduction of charges and fees, regulation on liquid manure). Following these regulations puts an increasingly significant burden on the companies; therefore, the quantifications of environmental cost items has a growing
importance.
Downloads
Download data is not yet available.