Articles
Examination of the sub-regions in the North Great Plain Region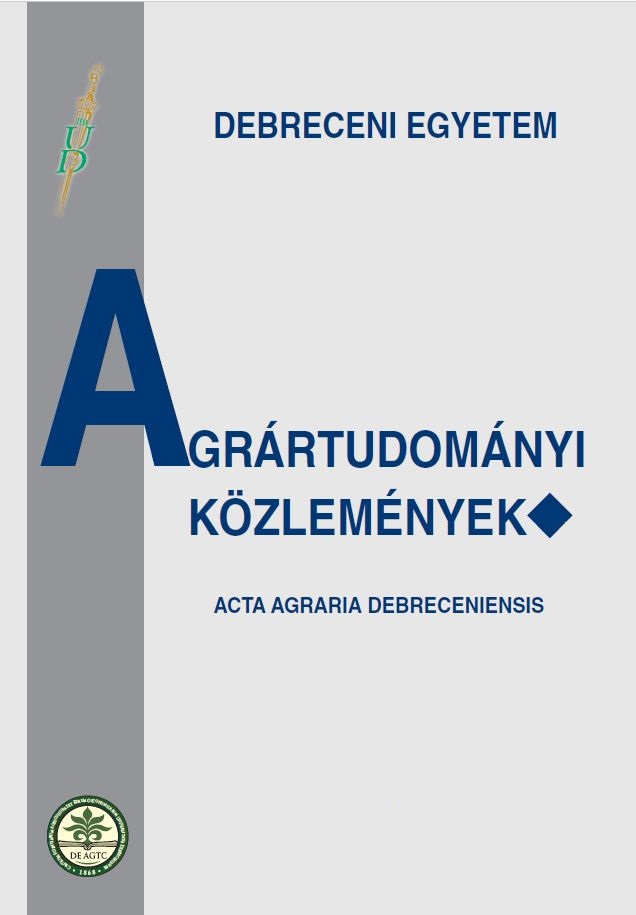 APA
Bittner, B. (2007). Examination of the sub-regions in the North Great Plain Region. Acta Agraria Debreceniensis, (26), 158–163. https://doi.org/10.34101/actaagrar/26/3071
Before Hungary joined the European Union – in order to gain access to the sources of Structural Funds and to create the expected regional information service – a build up of five-level territorial system was indispensable. Both in the EU and in Hungary, there are significant differences among regions. The aim of regional policy is to reduce differences regarding development and living standards, in order to guarantee a reasonable living standard and income for every region's inhabitants in the EU.
In Hungary, during the last decade, the effects of regional difference grew. While the advantage of the leading capital and its agglomeration and the eastern and western parts of Transdanubia was growing, meanwhile the most undeveloped areas' rates of development remained under the mean. The underdeveloped areas are in the northeastern part and in Southern Transdanubia. The developmental differences lead to such great social asymmetries, that these simply beg for remedying.
In this study, I would like to present the sub-regions of the North Great Plain Region and uncover the possible reasons of the developmental differences.
Downloads
Download data is not yet available.