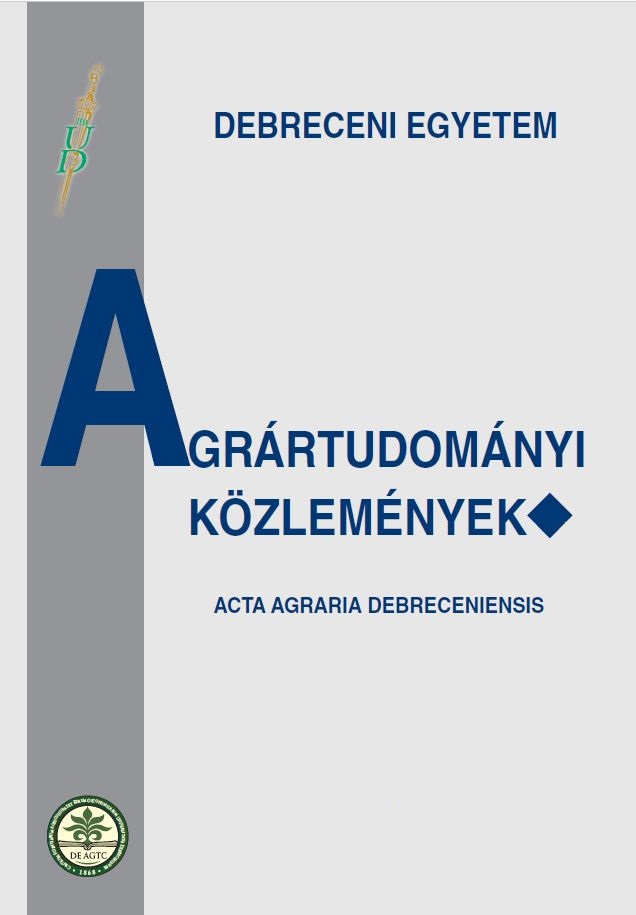 No. 26 (2007)
Articles
Weed control possibilities of "energy willow" (Salix viminalis L.)
https://doi.org/10.34101/actaagrar/26/3063
View
Keywords
How to Cite
Kondor, A. (2007). Weed control possibilities of "energy willow" (Salix viminalis L.). Acta Agraria Debreceniensis, (26), 108–112. https://doi.org/10.34101/actaagrar/26/3063
Abstract
In Spring 2005, the owner of the Szalka-Pig Ltd. of Mateszalka, decided to import the willow species Salix viminalis L. and to create a plantation for energy production purposes on the humid arable lands in his ownership. In 2006, he enlarged this area by 43 hectares. The owner further decided not only to plant this species on the more adherent (KA 70), but also onto the incoherent structured sand (KA 30-35). His main argument was that the cost of coal tar derivatives as energy sources was rapidly increasing in Hungary, so he needed to find a cheaper energy source for the drying of his products and for the heating of his buildings. He also planned to change his gas and oil heating equipment.
The willow's cropping technology is being established in our country. One of our tasks is to work out an adequate weed control plan. The professional and safe use of herbicides can increase the success of production. In our paper, we discuss the data collected on treatments applied in the pre-emergent stage. The applied herbicide combinations (terbutilazin+S-metolaklór, mezotrion+ S-metolaklór, pendimetalin+S-metolaklór, oxyfluorfen+ S-metolaklór) yielded good results in large scale experiments.
Downloads
Download data is not yet available.