Articles
The effect of hybrid, nutrient-supply and irrigation on the grain moisture content at harvest and the starch-content of maize (Zea mays L.)
Published
October 20, 2009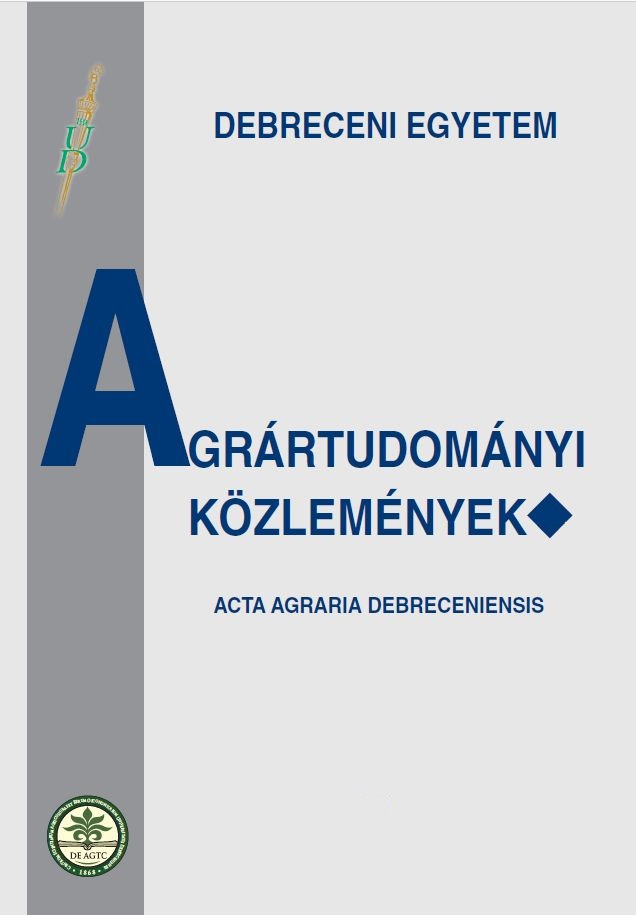 APA
Sipos, M. (2009). The effect of hybrid, nutrient-supply and irrigation on the grain moisture content at harvest and the starch-content of maize (Zea mays L.). Acta Agraria Debreceniensis, (35), 89–95. https://doi.org/10.34101/actaagrar/35/2814
Maize is a worldwide dominant plant. According to nowadays plant production principles it is important to investigate and optimize the site-specific nutrient-supply and other production factors, such as hybrid and irrigation, in the case of this plant as well.
At the Research Institute of the University of Debrecen, Center of Agricultural Sciences and Engineering, at Látókép the effect of nutrient-supply and irrigation on the quantity and quality parameters of different hybrids were investigated in a small plot long-term field experiment. In this paper we introduce the results regarding the corn moisture-content and the starch content of the yield.
We have chosen three maize hybrids – that have been bread in Martonvásár – for our investigations. The effect of macronutrients is investigated in this experiment on five levels. The half of the experimental area can be irrigated during the vegetation period – whenever it is needed – by linear irrigation equipment, but on the other half only the water amount originating from the precipitation can be used by plants.
In the year 2008 the hybrid affected the grain moisture content at P=0.1% level, while nutrient-supply had an effect at P=10% significance level. We haven't revealed either any effect of irrigation or of interrelationship between production factors. It can be stated that there are differences between the hybrids on each nutrient-supply and on both irrigation levels. The grain moisture content increased parallel to the longer vegetation
periods.
The starch content of maize is mostly affected by the hybrid,
so on P=0.1% significance level. Regarding our results, it can be
stated, that the starch content shows a decreasing tendency
parallel to the longer vegetation periods.
Downloads
Download data is not yet available.