Articles
Evaluation of sweet sorghum and sudangrass varieties by the viewpoint of bioethanol production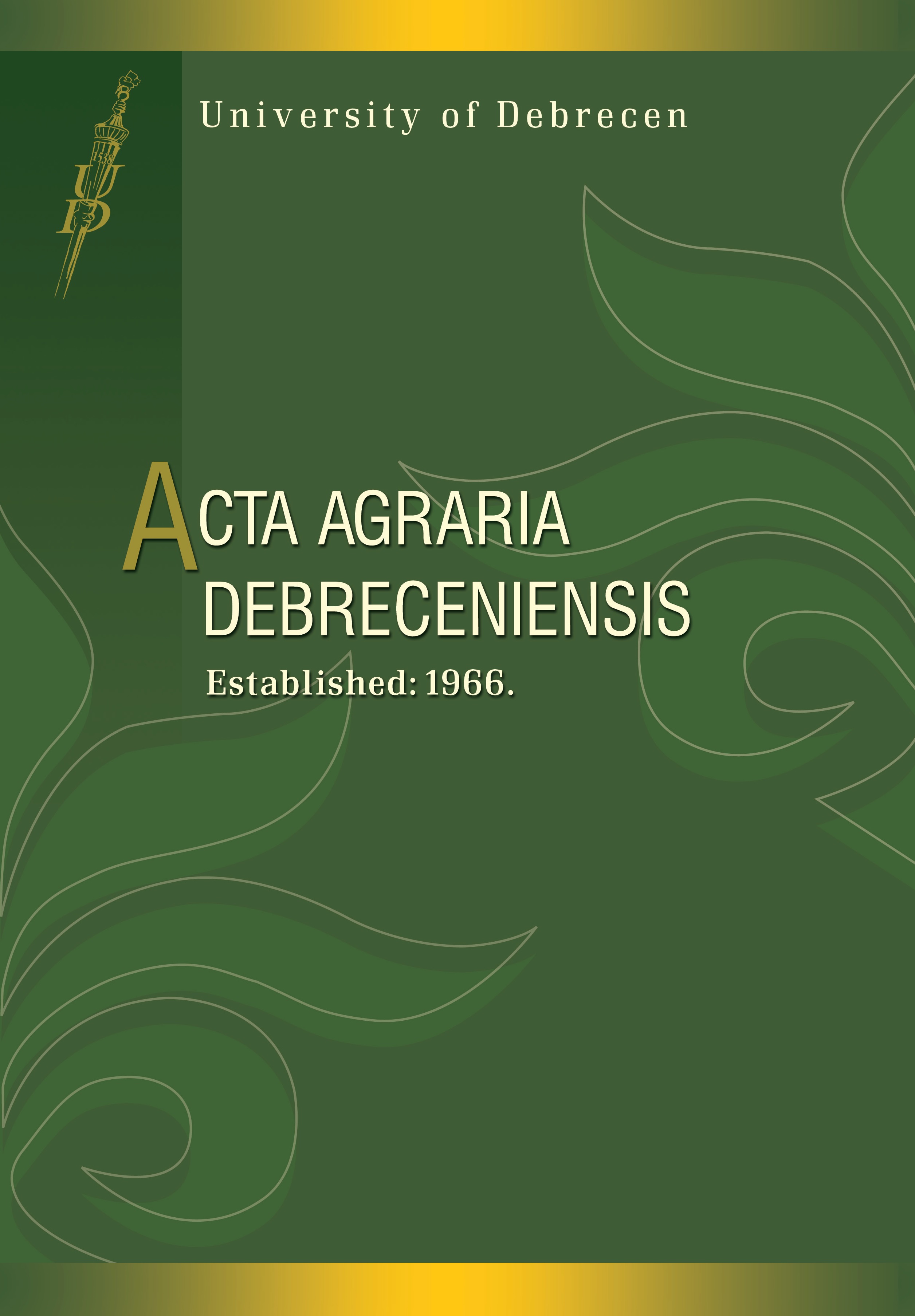 APA
Jóvér, J. (2014). Evaluation of sweet sorghum and sudangrass varieties by the viewpoint of bioethanol production. Acta Agraria Debreceniensis, (59), 57–61. https://doi.org/10.34101/actaagrar/59/2003
Bioenergy and biofuels are very important in today's energy policy. These kinds of energy resources have several advantages against fossil fuels. Environmental protection is a cardinal point of widespreading these technologies but the economic considerations are important as well. In order to improve the rate of the renewable energy in the energy consumption, the European Union settled down a program which determines a minimum ratio of renewable energy in the energy consumption for each member country of the EU. To fulfil the requirements bioenergy and biofuels should be produced. This production procedure needs adequate stocks which are commonly agricultural products.
One of the promising stocks is sorghum. This plant fits for bioethanol production due to its juice content being rich in sugar. In this study six sweet sorghum hybrids, two sudangrass hybrids and a sudangrass variety have been evaluated to determine their theorical ethanol production capacity.
On the score of the results of the year 2009 it can be set that sudangrasses have a lower theorical ethanol capacity than sweet sorghums have. In the case of sweet sorghums 1860.29–2615.47 l ha-1 ethanol yields had been calculated, while the sudangrasses had only 622.96–801.03 l ha-1. After that throughout three years (2011–2013) the sweet sorghum hybrids have been evaluated in order to determine the fluctuations of the ethanol production capacity caused by the impact of the years. As a result 2425.44–4043.6 l ha-1 theorical ethanol capacities have been calculated, which means that sweet sorghums can be an adequate stock to produce bioethanol.
Downloads
Download data is not yet available.