Articles
The Present and Future of Tokay Aszú
Published
November 26, 2003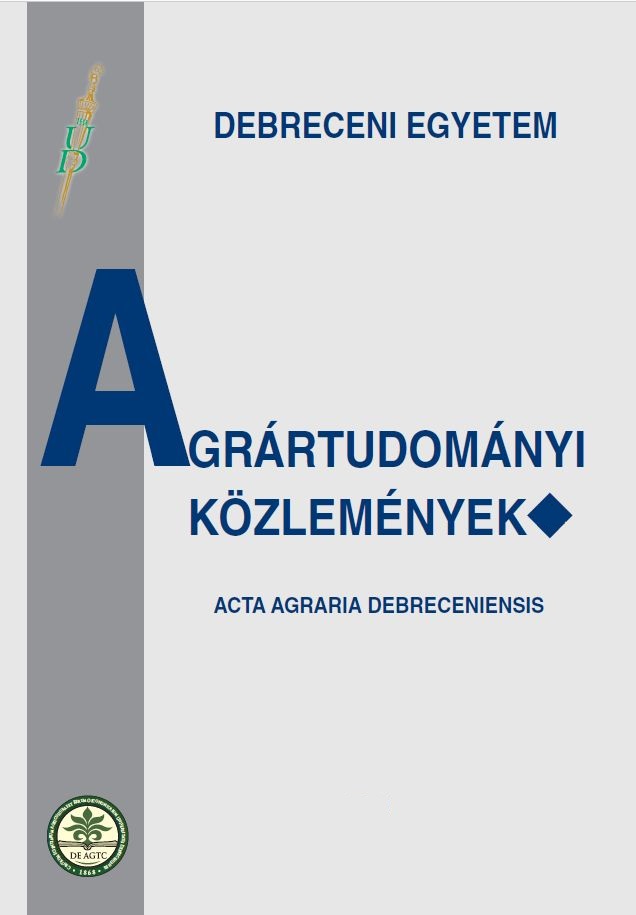 APA
Szakál, Z. (2003). The Present and Future of Tokay Aszú. Acta Agraria Debreceniensis, (12), 87–92. https://doi.org/10.34101/actaagrar/12/3434
Tokay wine is Hungary's noblest wine. Beyond doubt, it is one of those uniquely Hungarian products, which has been without rival for centuries. Today the role of quality has become increasingly important and consumers who are ready to pay more for quality wines expect it. This wine will be able to get back its original popularity if the message of its excellence reaches the public. Knowledge of historical wine-producing regions constitutes a part of basic education and wine-marketing could take important measures to spread it since good products need to be sold properly and consumers require information about wines – with gastronomy – and wine producing regions.
With foreign invested capital, advantageous changes have been started in Tokay-Hegyalja. However, there is much still to do in order to produce, sell and consume Tokay wine on such conditions that are really worthy of a Hungaricum. It is essential to approach the famous oenologists of Europe and the world and to establish suitable production conditions for every winegrower. In addition to following consciously prepared wine-marketing directions, our country needs to make an expected name for this Hungaricum. These aims are important mainly because of approaching EU-accession. There is timely to study on what conditions Hungarian viticulture and oenology could access. It would be a great success of the Hungarian delegation if they could make current Hungarian laws of Tokay-wine-production accepted in the EU. Of course, all of these would be valid after EU-accession. During the pre-accession period, our country needs to fulfil several stipulations. For example, origin-protection, establishment of a registry system, law harmonisation, development of an institutional system.
Strengthening of home consumption has always been an inspirational tool in a product's life cycle. It is important not only to take the requirements of foreigners into consideration and to produce for export, but we also need to satisfy the home market. Considerable stress should be laid on establishing and preserving viticulture. Increasingly, buyers expect high standards and they are ready to pay more for quality wines. They also demand appropriate professional information and consultation. So there is a lot to do and theoretical approach should be followed by action. In order to get to know what quality expectations exist, we have to examine the consumers of the Hungarian wine-market. Study of the Hungarian people's consumption behaviour, referring to Tokay "aszú", was closely connected with my work.
Participants of my study were consumers who buy Tokay "aszú" mainly in shopping centres, supermarkets and low-price shops specified for wine selling. Wine shops have important roles as they give opportunity for salespersons to make closer relationships with buyers. These shops could be communication channels of spreading wine culture. It would be favourable if in every town or city there were at least one wine shop giving the opportunity of consultation besides commercial activity and also providing services that support the improvement of wine culture's position. The majority of questioned people spend less than 4.000 Forints on buying of Tokay "aszú" in a year. Results of the questionnaire survey support the fact that there is a demand for these wine-specialities, but lack of money strongly effects demand.
The Following summarises the history of Tokay wine, tasks of Hungary and the expected effects relating to EU-accession. Regulation of oenology and the wine-market, referring to quality wines and main results of the survey are also overviewed in the text.
Downloads
Download data is not yet available.