Articles
Effect of facility location on haulage efficiency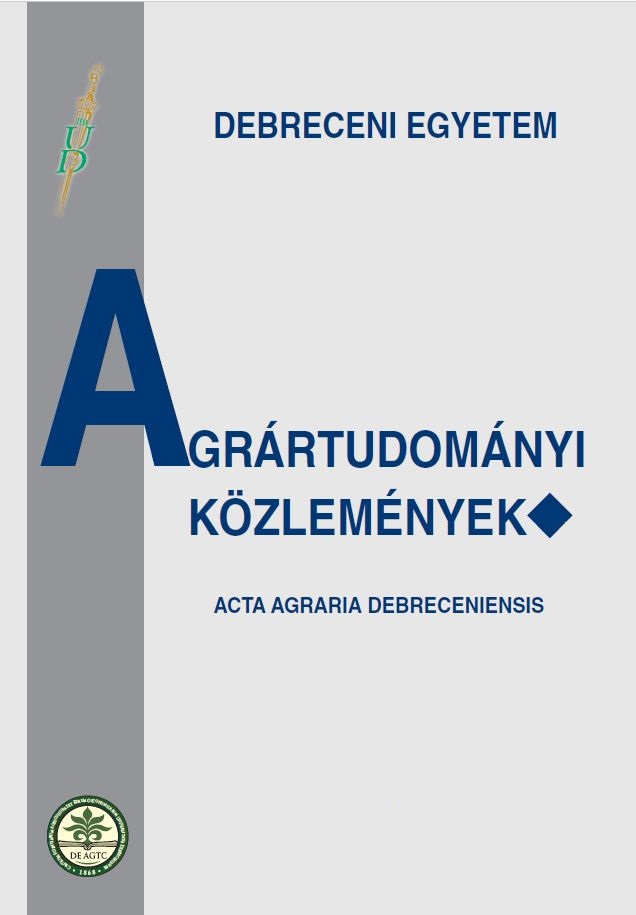 APA
Munkácsi, S. (2007). Effect of facility location on haulage efficiency. Acta Agraria Debreceniensis, (26), 204–209. https://doi.org/10.34101/actaagrar/26/3077
In the 21st century, every economic sector must use the chances of evolution, technical and technological acquisitions, due to the level of competitiveness on the market. Such a sector as agriculture, where technology and the ideology of production are changing and adapting very slow to global expectations, by taking maximum advantage of opportunities, is a more central question. The greatest problems of Hungarian agriculture's competitiveness are that this sector is very weak in capital and production costs make producers uncompetitive on the market. We can remedy this situation by using sources logically, purposefully and system approached. Logistics can provide the most useful assistance in such efforts.
In agricultural logistics, there is a great deal of uncovered territory. The aim is to transplant methods that are working correctly in other sectors into the agricultural sector, while maintaining development. One of the most important areas is transport logistics and material movement. Methods of analyzing and planning transportation and material movement found in professional literature do not take into account the specific needs of agricultural production. My aim is to examine the effect of facility location in the running of an enterprise. Through the results, I make suggestions for modifying the currently used logistic method and suggest further methods of examination. The effect of agro-specific needs must be examined in carrying out innovations and making logistical planning methods reliable.
Downloads
Download data is not yet available.