Articles
Analytical overview of dairy industry in the Poltava region, Ukraine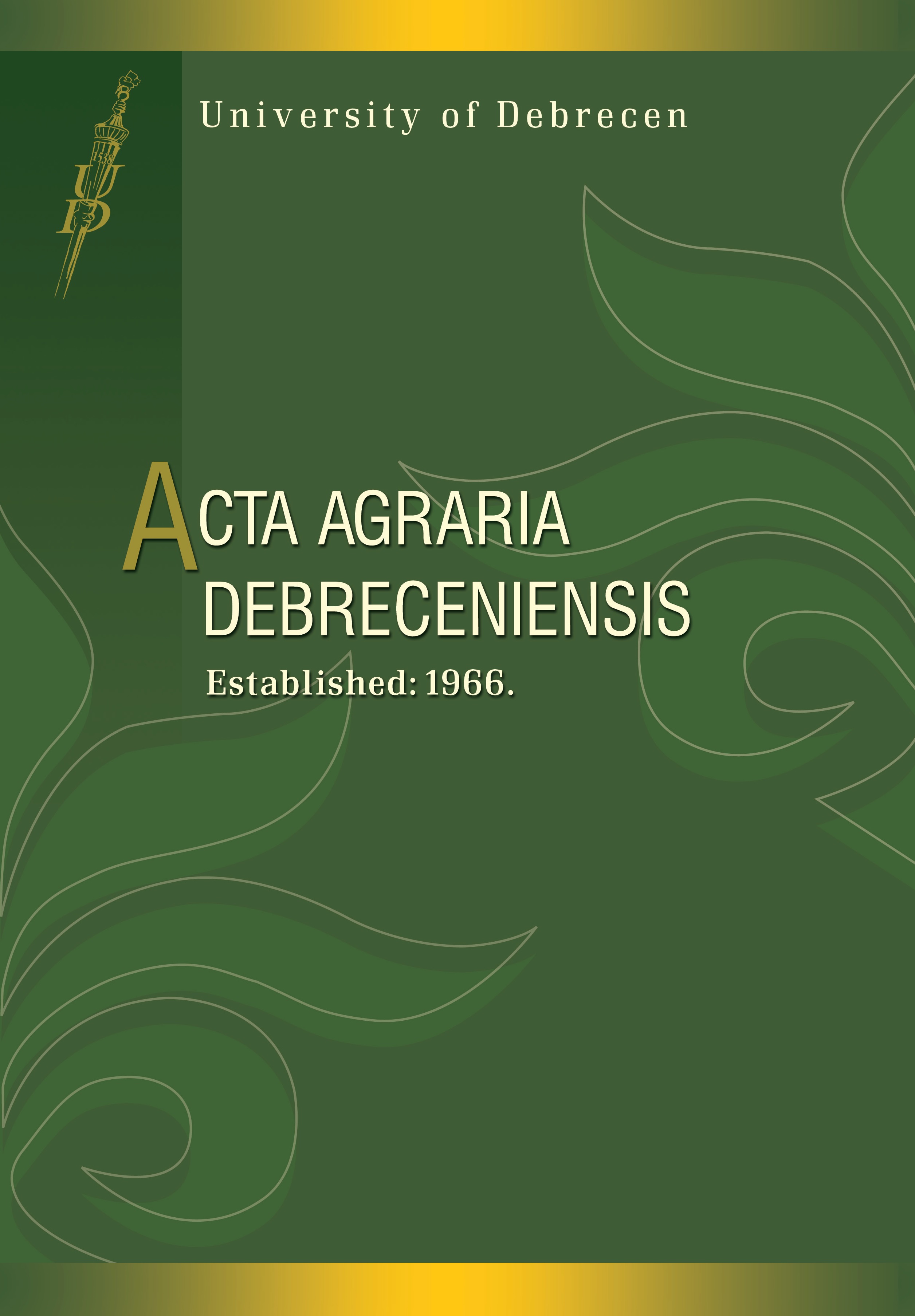 APA
Gereles, A. (2014). Analytical overview of dairy industry in the Poltava region, Ukraine. Acta Agraria Debreceniensis, (59), 47–51. https://doi.org/10.34101/actaagrar/59/2001
The author presents essential characteristics of the state and place of Poltava region in it. The study aims at identification and description of latest trends in Ukraine's and Poltava's dairy industry. The author stresses an important place of the dairy industry in the agriculture of Ukraine, and particularly in the Poltava region. This article also presents the information of main indicators of dairy industry of Ukraine in the comparison with other countries of the World. It describe sources of forming the main agricultural products and directions of their use for the calendar year, data on per capita consumption of main dairy products in Ukraine and the Poltava Region and per capita average daily consumption of basic micro- and macro elements in foods. The study contains basic indicators which characterize the social and economic state of agriculture in Ukraine and its regions for 1990–2012. There are also the data of gross production and main kinds of dairy products per capita and as well as some indicators of livestock's productivity and so on.
The goal of the article is to describe the complex evaluation of the achieved level of milk production, consumption of milk and dairy products in Ukraine and the Poltava Region, to show the specifics of the national dairy cattle breeding, identifying the main challenges in it.
Downloads
Download data is not yet available.