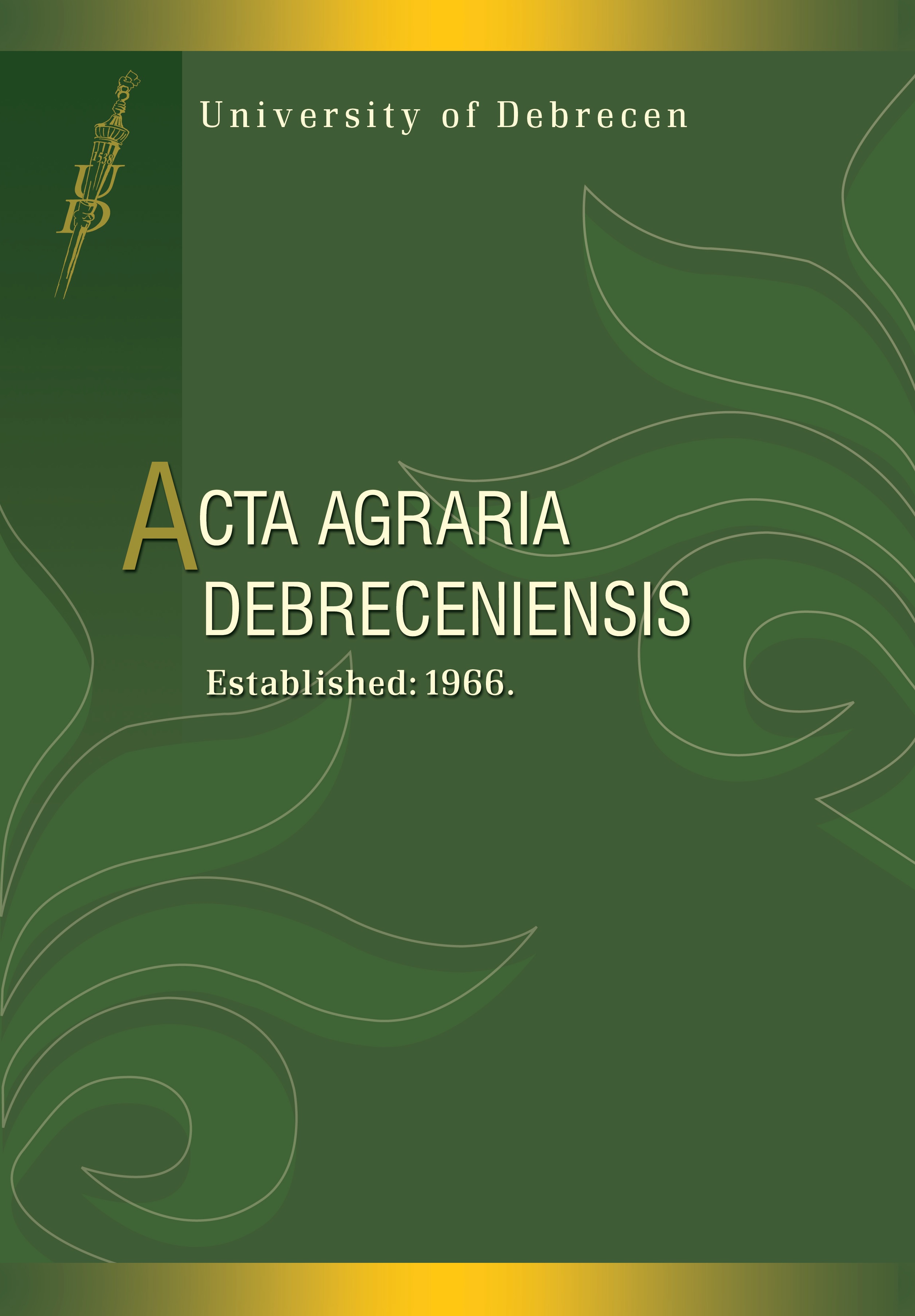 No. 72 (2017)
Articles
The effects of drought stress on soybean (Glycine max (L.) Merr.) growth, physiology and quality – Review
https://doi.org/10.34101/actaagrar/72/1576
View
Keywords
How to Cite
Oqba, B. (2017). The effects of drought stress on soybean (Glycine max (L.) Merr.) growth, physiology and quality – Review. Acta Agraria Debreceniensis, (72), 19–24. https://doi.org/10.34101/actaagrar/72/1576
Abstract
Abiotic stresses are one of the most limiting factors inhibit plant's growth, leading to a serious production loss. Drought stress is one of the most destructive abiotic stresses and is still increasing year after year resulting in serious yield losses in many regions of the world,
consequently, affecting world's food security for the increasing world population. Soybean is an important grain legume. It is one of the five major crops in the world, an essential source of oil, protein, macronutrients and minerals, and it is known as the main source of plant oil and protein. Harvested area of soybean is increasing globally year after year. However, soybean is the highest drought stress sensitive crop, the water deficit influences the physiology, production and seed composition of this crop. We introduce a review for literatures concerning the changes of the above traits of soybean exposed to drought stress, with past explanations for these changes.
Downloads
Download data is not yet available.