Articles
Phytocoenological researches on the grasslands of the middle and inferior basin of Crişul Negru river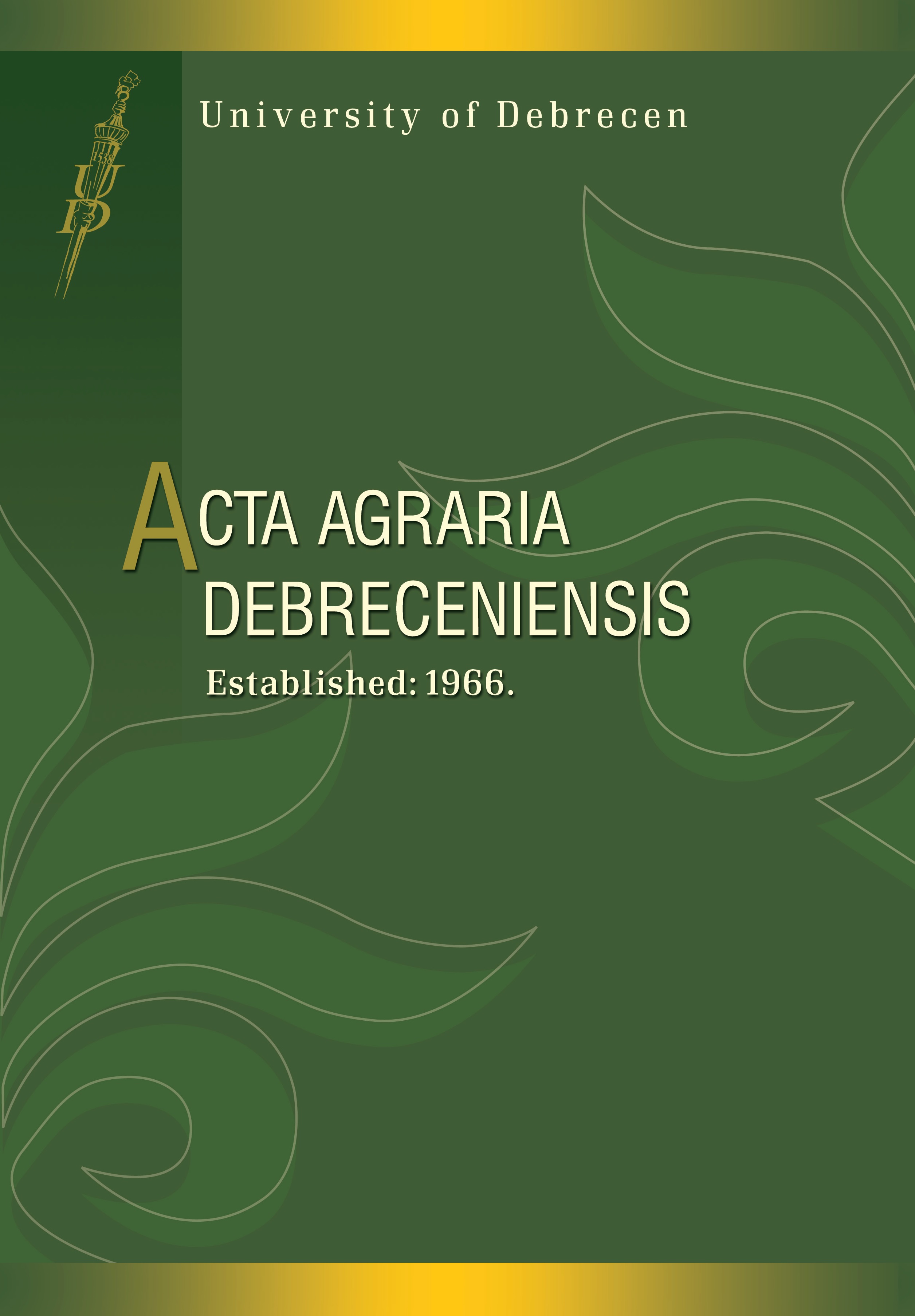 APA
Codrin, G. (2014). Phytocoenological researches on the grasslands of the middle and inferior basin of Crişul Negru river. Acta Agraria Debreceniensis, (59), 41–45. https://doi.org/10.34101/actaagrar/59/2000
The meadowlands from the middle and inferior basin of Crisul Negru river form an area with rich flora and vegetation suitable for a complex phytocoenological research and an ecologic and bio-economical study of the floor vegetation.
After conducting a number of 80 phytocoenological surveys on the meadowlands near Apateu and Satu Nou villages (Arad county, Romania), respectively near Cociuba Mare and Mărțihaz villages (Bihor county, Romania) there have been identified a number of fifteen vegetal associations from which one is examined in this work.
The paper presents the hygrophilic association Typhetum latifoliae Lang 1973 on the grasslands of the middle and inferior basin of Crişul Negru river, association classified from the coenotaxonomic point of view in the alliance Phragmition communis Koch 1926, order Phragmitetalia Koch 1926, class Phragmitetea australis R. Tüxen et Preising 1942.
Downloads
Download data is not yet available.