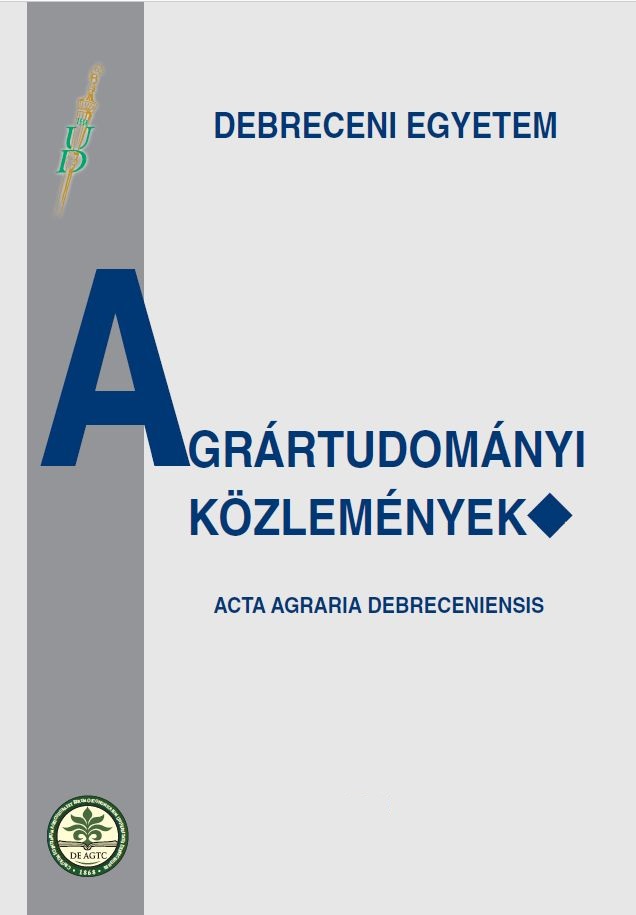 No. 36 (2009)
Articles
Effect of molybdenum treatment on uptake of plant and soil molybdenum content in a field experiment
Published
November 2, 2009
https://doi.org/10.34101/actaagrar/36/2801
View
Keywords
How to Cite
Puskás-Preszner, A., & Kovács, B. (2009). Effect of molybdenum treatment on uptake of plant and soil molybdenum content in a field experiment. Acta Agraria Debreceniensis, (36), 117–122. https://doi.org/10.34101/actaagrar/36/2801
Abstract
Molybdenum is not a well-known microelement, but being a constituent of several important cellular enzymes it is an essential microelement. Molybdenum occurs in all foods, but at very low levels. There does not appear to be any particular foods or types of foods, which in the absence of extrinsic factors, naturally have high levels of molybdenum. However, environmental pollution, from natural or anthropogenic sources, can lead to high level of the metal in plants.
Our study is based on the long-term field experiments of Nagyhörcsök, where different levels of soil contamination conditions are simulated. Soil and plant samples were collected from the experiment station to study the behaviour of molybdenum: total concentration, available  concentration, leaching, transformation, uptake by and transport within the plants, accumulation in different organs, phytotoxicity and effects on the quantity and quality of the crop. In this work we present the results of maize and peas and the soil samples related to them.
According to our data molybdenum is leaching from the topsoil at a medium rate and it appears in the deeper layers. In the case of plant samples we found that molybdenum level in the straw is many times higher than that is in the grain, so molybdenum accumulates in the vegetative organs of the plant. The data also show differences in the molybdenum-uptake of cereals and Fabaceae (or Leguminosae).
Downloads
Download data is not yet available.