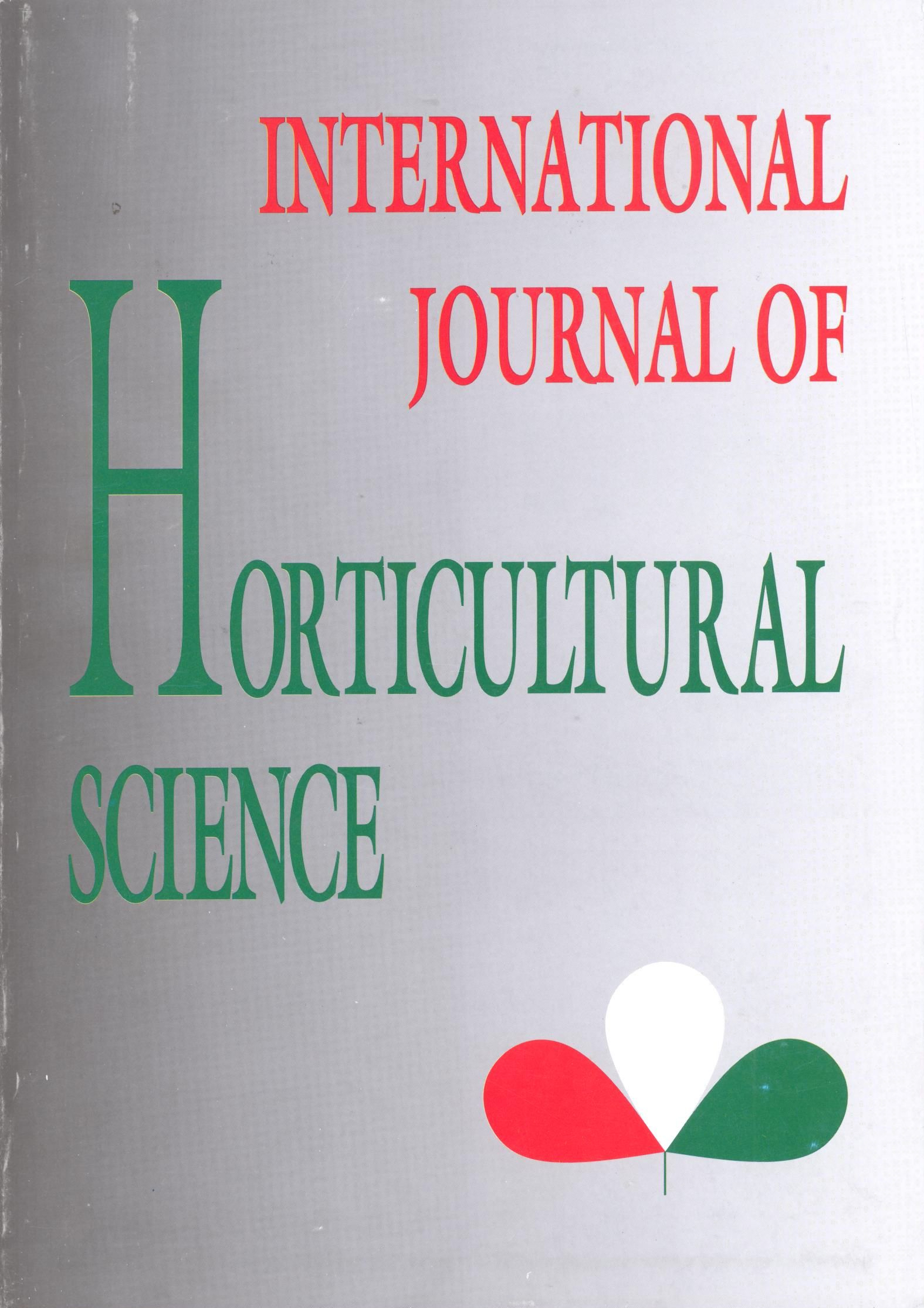 Vol. 15 No. 1-2 (2009)
Articles
First results of varios sour cherry cultivar on Oblacsinska as interstocks and Prunus mahaleb rootstocks
https://doi.org/10.31421/IJHS/15/1-2/817
View
Keywords
How to Cite
Davarynejad, H. G., Nyéki, J., Davarynejad, E., Szabó, T., & Szabó, Z. (2009). First results of varios sour cherry cultivar on Oblacsinska as interstocks and Prunus mahaleb rootstocks. International Journal of Horticultural Science, 15(1-2), 87–90. https://doi.org/10.31421/IJHS/15/1-2/817
License
This is an open access article distributed under the terms of the Creative Commons Attribution License (CC BY 4.0), which permits unrestricted use, distribution, and reproduction in any medium, provided the original author and source are credited.
Abstract
At the experiment orchard of the Fruit Research and Extension Institute, Újfehértó, Hungary in spring 2000 a trial was designed included: Erdi bőtermő, Debreceni bőtermő, and Csengődi sour cherry (Prunus avium L) cultivars which were budded at 1999 on Oblacsinska sour cherry (as a dwarf inter stock), which had been budded on Prunus mahaleb seedlings at 1998 with the aim to investigate the dwarfing effects of Oblacsinska sour cherry cultivars on scion cultivars. Trees of each cultivar directly on Prunus mahaleb seedling, severd as controls. Use of Oblacsinska as an interstock reduced the rootstock trunk diameter. Trees of Debreceni bőtermő, and Cseng6di sour cherry cultivars with Oblacsinska interstock were smaller than similar trees grafted directly onto Prunus mahaleb as a rootstock. Trees of Erdi bőtermő grafted on Oblacsinska interstock which buded on Prunus mahaleb were the smallest. Growth of the trees was reduced also by using of the Oblacsinszka as interstock for other examined cultivars.
Downloads
Download data is not yet available.