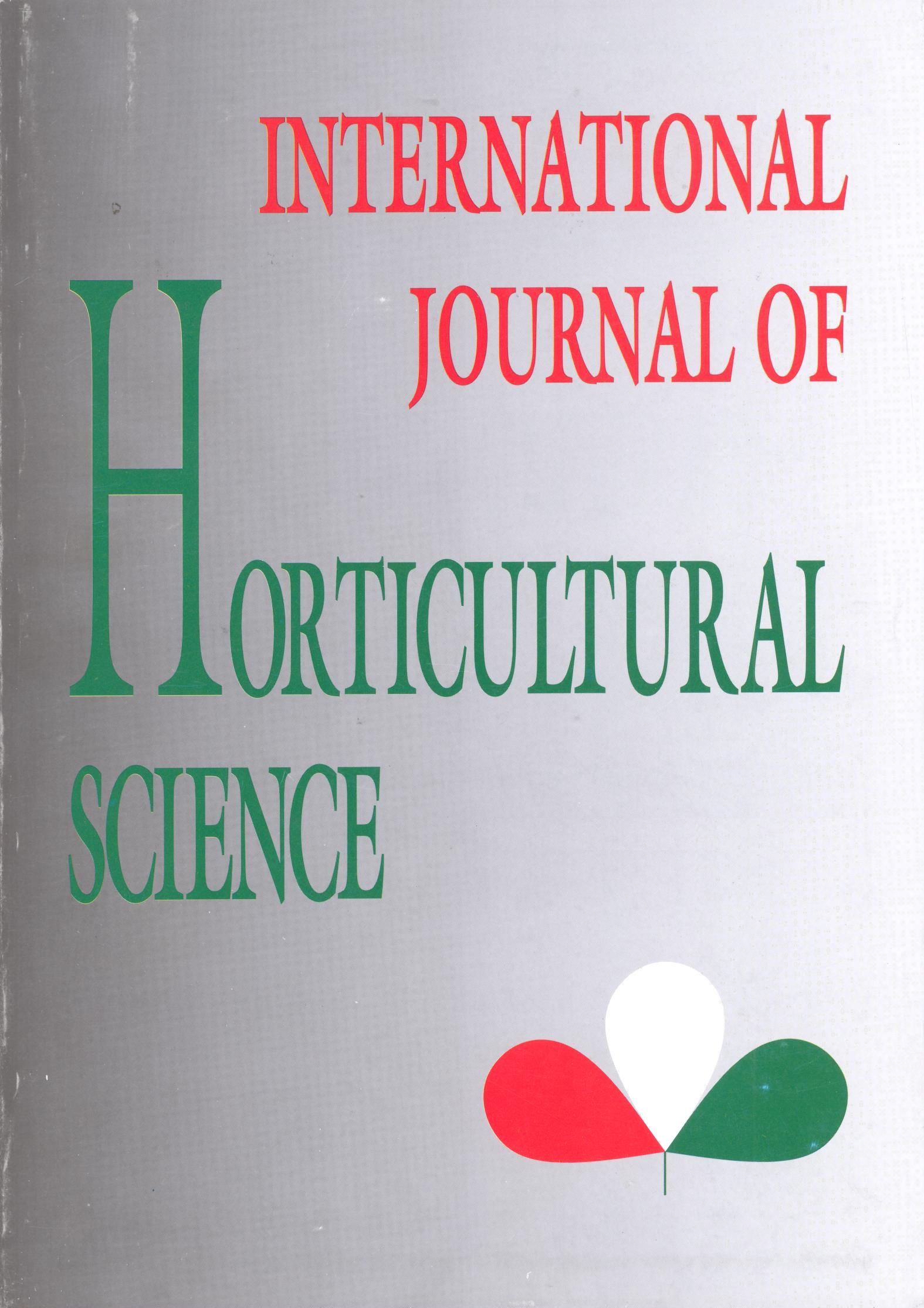 Vol. 6 No. 1 (2000)
Articles
General principles in variety-association for intensive plantations of pomeceous fruits
Published
February 23, 2000
https://doi.org/10.31421/IJHS/6/1/77
View
Keywords
How to Cite
Soltész, M., Nyéki, J., & Szabó, Z. (2000). General principles in variety-association for intensive plantations of pomeceous fruits. International Journal of Horticultural Science, 6(1), 96–101. https://doi.org/10.31421/IJHS/6/1/77
License
Copyright (c) 2018 International Journal of Horticultural Science
This is an open access article distributed under the terms of the Creative Commons Attribution License (CC BY 4.0), which permits unrestricted use, distribution, and reproduction in any medium, provided the original author and source are credited.
Abstract
Under conditions of Hungary, more than 400 varieties of apple, pear and quince varieties have been observed for time of blooming and fertility relations in order to check the possibility of their use for intense plantations in different combinations with polliniser varieties. Low (below 3%) rate of self-fertility occurred at 65% of apple varieties. That partial self-fertility, however, is far from being sufficient to produce acceptable yield, thus allogamous pollination is absolutely necessary. The same is true for the rear and quince varieties grown in Hun­gary, too. The normal development requires the presence of viable seeds in the fruit set, most in quince, therefore, association of the right varie­ties is most important in that species. Apple and pear varieties are assigned according to their blooming time to 4, quince varieties to 3 groups. The yield of all three pomaceous species declines with the growing distance from the potential pollen source. In the intense plantations, the critical (maximum) distance to be observed is 20 m for apple and 15 m for pear and quince. In combining the placement of varieties, also the principles of a variety-specific cultivation are to be considered carefully. The double objectives are satisfied most by the system of Malus­pollinisers developed for intense plantations.
Downloads
Download data is not yet available.